Coaching and Youth Sport Development (Minor)
Why minor in Coaching and Youth Sport Development?
If you're passionate about helping young people discover the joy of athletics, this field is for you. Sports can play a crucial role in developing the social and emotional skills of youth, adolescents, and college athletes. As a coach, you can help improve the mental and physical health of young people.
Why minor in Coaching and Youth Sport Development at AU?
Aurora University's minor in Coaching and Youth Sport Development prepares you to work as a coach in youth, high school, and collegiate athletics. You will learn the basics of officiating, preventing and caring for injuries, and building and motivating a team. This minor also prepares you to become certified to coach in the state of Illinois without having to earn a degree in Education.
Understanding the art of coaching rounds out your skill set so you will be more attractive to future employers, no matter what your major. The minor complements majors in Business Administration, Education, Exercise Science, Parks and Recreation Leadership, Sport Management, and other majors for individuals who aspire to coach along with their chosen profession.
The Coaching and Youth Sport Development minor prepares you to be certified in a variety of areas, including the Illinois High School Association (IHSA) and the American Sports Education Program (ASEP).
Organized sports activity helps children develop and improve cognitive skills.
The Aspen Institute Project Play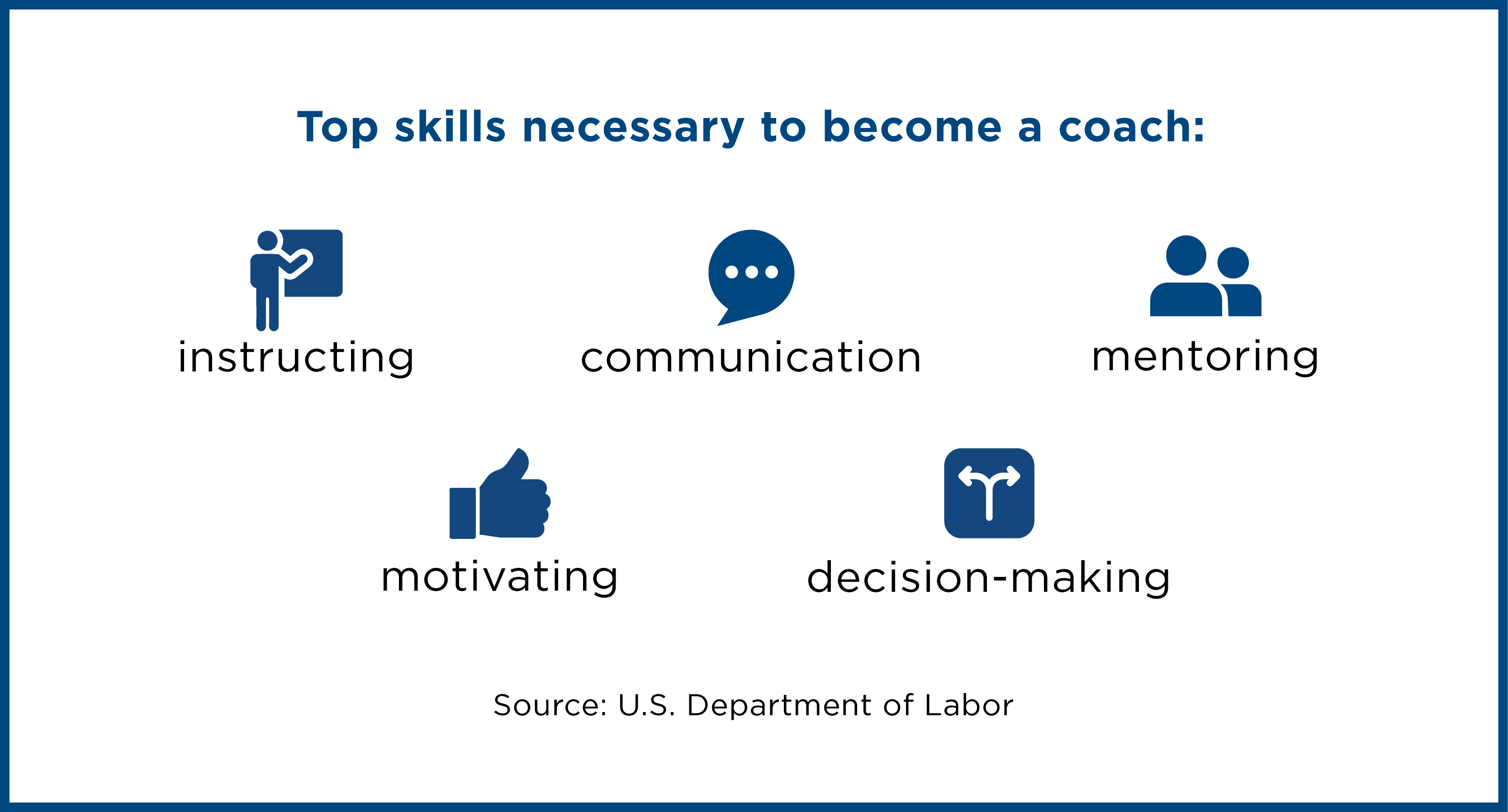 Curriculum Highlights
Coaching principles and techniques
Preparation for coaching certification (without having to earn an education degree)
Prevention and care of athletic injuries
Increased knowledge of youth, high school, and college officiating
Sports psychology
Sport statistics
Sports Coach is ranked #2 in Best Education Jobs.
U.S. News and World Report 2021
Career opportunities
Certification as an assistant or head coach at the junior high or high school level
Collegiate coaching as an assistant or head coach
Instructional camps and private lessons/instruction
Youth sport coaching and development in a recreational setting
Where our students intern and graduates work
AAU Basketball
All Stars Sports Instruction
Bulls/Sox Training Academy
EVP Tour Series
Good as Gould Goalie School
Illinois High School Coaches Association
NCAA Division I, II, III
Park districts and organized youth sports
Skyhawks Sports Academy
Supreme Courts Basketball
True Lacrosse
Youth sport travel organizations