Pathways for Students with Autism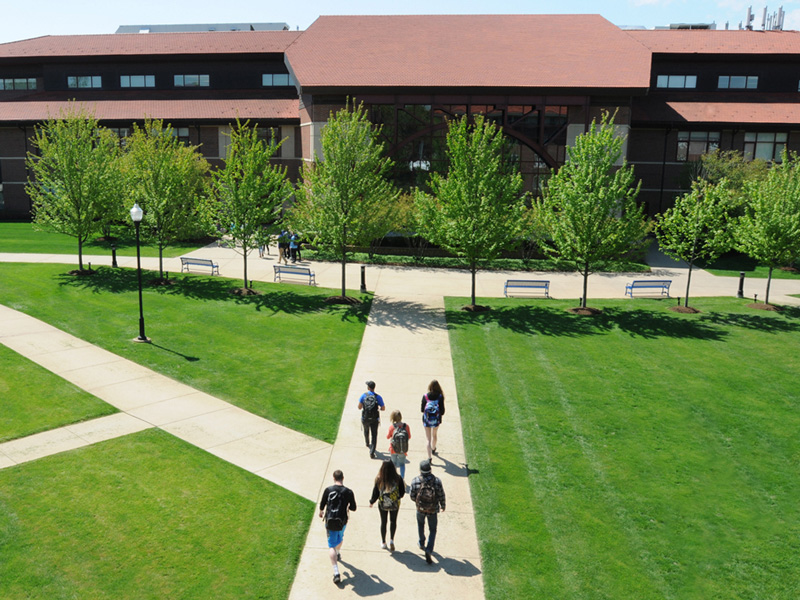 The Pathways Collegiate Program is currently accepting applications for the 2023-2024 academic year. Spots are limited. To qualify for the Pathways Collegiate Program, applicants should:
Be degree-seeking in one of Aurora University's existing majors and have cognitive skills in the average range or above.
Be able to take general education academic courses with limited assistance.
Have no aggressive incidents or threats/acts of self-harm in recent years.
Meet the minimum ACT score of 19 or SAT score of 1010 to be considered for the program.
Welcome to Aurora University's Pathways program for college students with autism. Pathways is a multi-faceted program designed to help autistic students reach their potential in their studies and in their careers.
We understand that high school students on the autism spectrum have a pressing need for services in order to attend and succeed in college. Our hope is that Pathways will fill that gap, providing the bridges students need to make the transitions from high school to college and from college to a career.
Are you ready to apply to college? Visit Pathways Collegiate Program to learn about how AU is supporting students with autism as they enroll in AU and earn their degree.
Are you in high school or a recent high school graduate interested in attending college in the future? Learn more about AU's Pre-College Pathways programs including summer camps and activities on campus throughout the year.
For more information on Pathways programs, please email pathways@aurora.edu.
Perspectives on Autism
Watch the video as recent graduates with autism share what they are most proud of during a panel about what neurodiversity in a college setting and in the workplace means to them. Click here to view the full panel.