Behavioral Neuroscience (BA)
Why study Behavioral Neuroscience?
Are you interested in learning about the role of the brain in behavior, consciousness, and emotions? Would you like to explore connections between the nervous system and physical and mental health? Are you intrigued by issues related to machine learning and artificial intelligence? If the answer is "yes," then a major in Behavioral Neuroscience might be right for you. 
Why study Behavioral Neuroscience at AU?
As a Behavioral Neuroscience major at AU, you will develop strong foundational skills in scientific reasoning, statistical analysis, and research design. You will complete coursework in biology, chemistry, behavioral neuroscience, and psychology, which will provide a solid, interdisciplinary knowledge base for future employment or graduate studies. You will gain hands-on experience practicing skills through laboratory experiences, research projects, and professional internships. You can also enhance your studies with a double major in Psychology, Biology, Chemistry, or a related field.
The Behavioral Neuroscience major is designed to prepare you for a career as an institutional researcher or for employment with biopharmaceutical companies and healthcare organizations. The major also provides strong preparation for graduate studies in disciplines such as neuroscience, psychology, and other behavioral sciences.
$81,040
2021 annual median salary for psychologists with advanced degrees
6%
2021-2031 projected job growth rate
Source: U.S. Bureau of Labor Statistics
Curriculum Highlights
Anatomy and physiology
Behavioral neuroscience
Biochemistry
General biology
General chemistry
General psychology
Genetics
Introduction to animal science
Research methods
Statistics in the behavioral sciences
Student Organizations
Psi Chi Psychology Honor Society
Psychology Club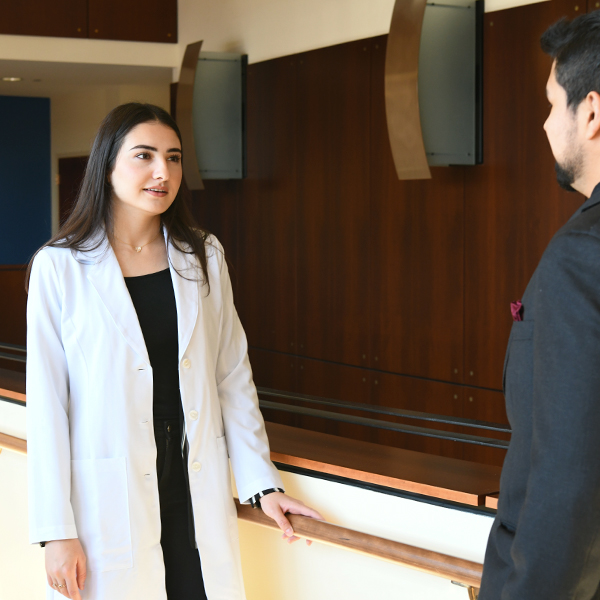 Experiential learning
Through attending and presenting at regional and national conferences, you will stay at the forefront of knowledge in the behavioral neuroscience field. You will learn what it takes to publish research and may even find yourself coauthoring articles with a faculty member. AU's partnerships with organizations throughout the Chicagoland area will also give you the opportunity to complete an internship, where you will discover how the theory and research you learn in the classroom apply to a wide range of professional settings. This practical experience will give you a close glimpse into the field of behavioral neuroscience. It will help you decide what career you want to pursue, the type of company or organization where you want to work, and whether you want to go on to study at the master's or doctoral level.
Career possibilities
Biotechnologist
Clinical research assistant
Clinical scientist
Laboratory or pharmacy technician
Medical, healthcare, or natural science manager
Pharmaceutical researcher
Career possibilities with advanced degree
Clinical psychologist
College professor
Neuropsychologist
Pharmacist
Physician
Psychiatrist
Research scientist