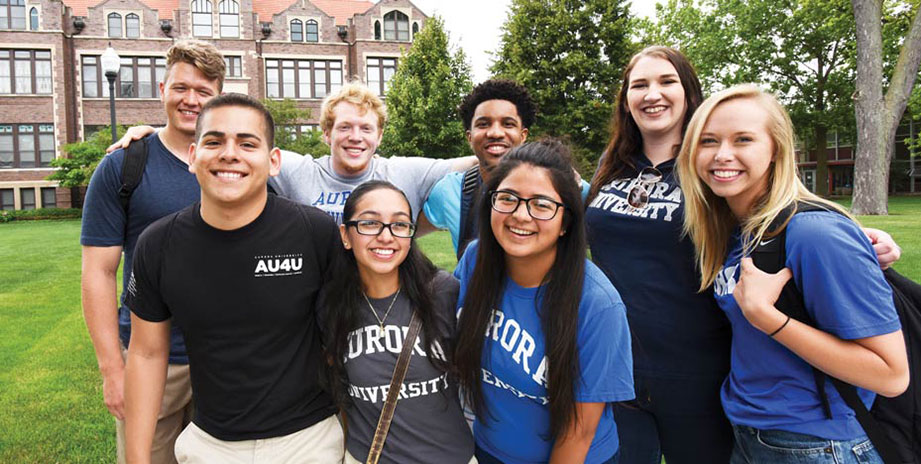 AU4U: 2018 Registration
At AU4U, our registration and orientation program for admitted first-year students and their families, you will receive information and take part in activities designed to make you feel confident and excited as you begin your first semester at AU!
AU4U is mandatory for new students to attend and will aid in the transition and integration of students and families to Aurora University. Students will learn to balance the demands of college life, become acquainted with their new campus surroundings, make new friends and register for classes.
Choose ONE day-long event:
May 19 - FULL
June 1 - FULL
June 8 - FULL
June 15 - FULL
All AU4U dates are now full. In order to schedule an individual appointment, please contact your admission counselor or the Crouse Center for Student Success at 630-844-6870.
Academic Advising
Your advisor will be your academic mentor through your first year of college and has a keen understanding of what makes a successful college student. Through your relationship with your academic advisor, you will be able to develop an understanding of your graduation requirements and how to stay on track in your coursework.
Questions?
Call your admission counselor at 630-844-5533.