Educational Leadership — Principal Endorsement Program (MA)
Why earn a Master's in Educational Leadership with a Principal Endorsement?
The Master of Arts in Educational Leadership with Principal Endorsement Program (MAEL-PEP) is designed for experienced educators and working professionals who want to lead and implement educational change by becoming principals or leaders in their districts.
Why earn an MA in Educational Leadership with Principal Endorsement at AU?
In Aurora University's MAEL-PEP, you will gain the knowledge and skills you need to be an effective administrator. You will study real-world issues, discuss challenges, and identify solutions with classmates in similar positions. You'll learn innovative ways to connect with students, teachers, parents, and community members.
Our MA in Educational Leadership fulfills all of the requirements to earn the Principal Endorsement to accompany your professional educator license. The program is aligned with five sets of standards, which ensures versatility. And all of our courses are taught by experienced educational leaders.
Fast Time to Completion

 – This is a two-year program comprised of 12 courses (36 semester hours). Coursework includes field experiences and an internship designed to provide authentic learning experiences.

Flexible Schedule – This program is designed for working educators and features spring, summer, and fall starts. 
Convenient Location – Classes are available on the main AU campus, at AU's Woodstock Center, and at district partner sites throughout Illinois. The program is also offered through AU Online.
Established Program – AU has the largest MAEL-PEP program in Illinois.
AU has a long history of helping educators reach new heights in leadership roles, including recent graduates who have moved into a variety of positions:
Assistant principal of a public elementary school in District 300
Assistant principal of a public elementary school in Oswego

Assistant principal of a public high school in Batavia 

Associate principal of a public high school in Park Ridge
CEO and principal of a Catholic high school in Chicago

Principal of a public elementary school in Stillman Valley

Principal of a public elementary school in Tinley Park
The program is approved by the Illinois State Educator Preparation and Licensure Board (SEPLB) and collaboratively designed by AU and members of the District Partnership Network.
Coursework prepares you for the internship requirement, which takes place in PreK–12 instructional settings under the joint supervision of a local principal mentor and an AU faculty supervisor.
Candidates for the program must hold a current Illinois Professional Educator License (PEL), have completed at least two years of teaching or school support staff experience prior to the start of their first semester, and be in a current full-time permanent teaching or school support staff position.
Curriculum Highlights
Curriculum development
Educational technology
Fiscal management
Human resources
Instructional Leadership
Organizational theory
School-community relations
School law
Special Education law
Staff evaluation and supervision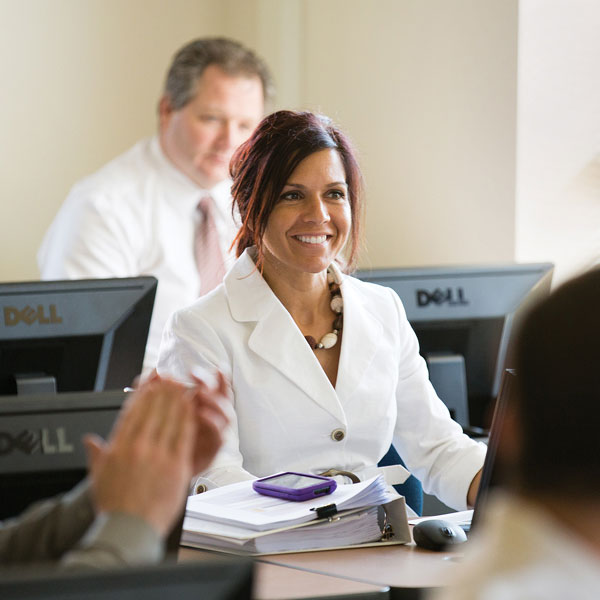 Experiential learning
The program includes an extensive internship component. It is built around a series of activities that meet State of Illinois and U.S. Department of Education standards. Students can also pursue field experience activities that are built into each of the nine foundation courses.
Career opportunities
Assistant principal
Athletic director
Dean
Department chair
Director of teaching and learning
Principal
Get hired by the best
Our graduates have been hired in a variety of schools across the state of Illinois. These include public, private, parochial, and special education settings.