Educational Technology (MA or Endorsement)
Why study educational technology at Aurora University?
Do you want to harness the power of technology to improve education? Then AU has two programs for you. First is the Master of Arts in Educational Technology and second is the Technology Specialist Endorsement. Both open an array of new opportunities within educational settings. District partners have consistently applauded the quality of our graduates.
Master of Arts in Educational Technology
Complete coursework that focuses on curriculum, design, and application of education research in individual classrooms and districts as well as prepares you for positions as a technology programs teacher or specialist in school-based settings. Once you complete the program you are eligible to take the Technology Specialist Content Area Test for an endorsement as a technology specialist.
Technology Specialist Endorsement
You have the option to earn a Technology Specialist Endorsement without completing the master's degree by completing the required coursework and passing the Technology Specialist Content Area Test.
Program quick facts
Program length: 36 semester hours (master's program) or 24 semester hours (endorsement program)
Program type: This is a blended program, with 50% of classes held in-person and 50% of classes held online.
Average class size: 14 students
Location options: Cohorts are now forming in Aurora, Hillside, Joliet, Peoria, the LaSalle/Peru/Ottawa area and at the AU Woodstock Center
Tuition: View current rates
Instructional media
Trends in technology
Management
Distance learning
Assessment through technology
Computer applications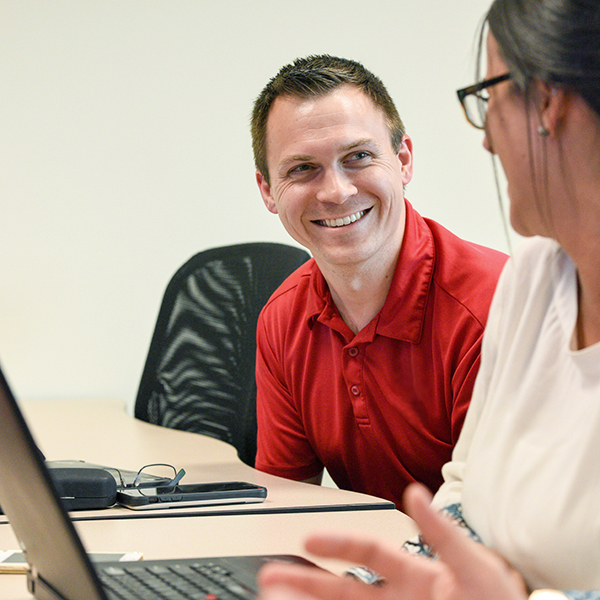 Experiential learning opportunities
The master's program contains a blended learning component. It is built around state and national standards. Students can also pursue field experience activities that are built into each of the nine foundation courses.
Career opportunities
Technology coach
Technology support
Technology team leader
Department chair
Get hired by the best
Our graduates have been hired in a variety of schools across the state of Illinois. These include public, private, parochial, and special education settings.