AU alumni share their 8 most valuable lessons for Plus One graduate students
By Hal Conick | June 15, 2021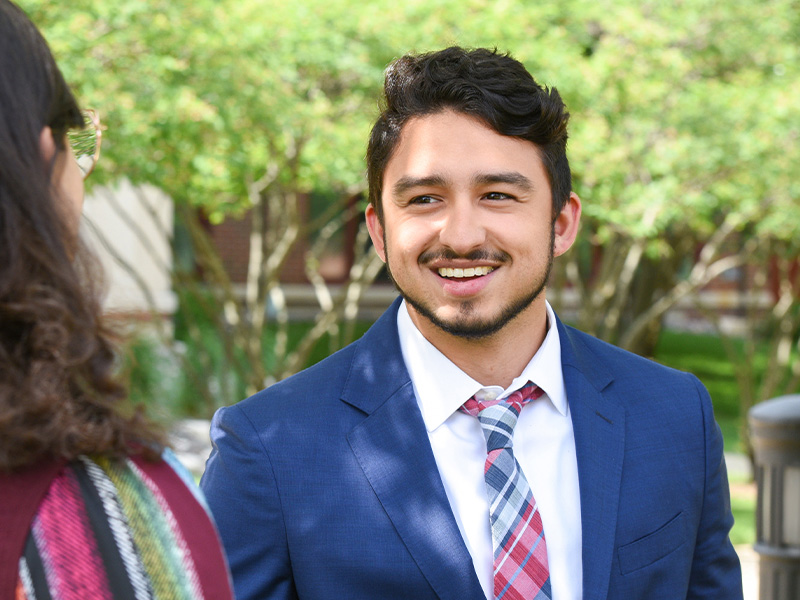 Success often comes to people willing to listen to the advice of those who came before them.
With that in mind, Aurora University reached out to alumni of the Plus One accelerated graduate degree programs from the past three years and asked what advice they have for this year's class. AU's Plus One graduate degree programs allow you to complete your master's degree in one year.
Here's what the recent alumni had to say:
Ask questions.



Life is about asking the right questions rather than having the right answers. Asking questions can help you better understand a subject, as well as deepen your thinking. One of the smartest questions students can ask is simple but essential: Can you help me? The reward for asking for help is always better than staying silent.

Lean on faculty.



When times get tough, lean on your professors. They want to help you to succeed and will help you in any way that they can. "I let myself get overwhelmed by stress at points, but my peers and professors helped me come back to reality," one recent graduate said. Trust that your professors will be there to mentor you and do what's best for your education. Also, be sure to take advantage of faculty resources, such as office hours and the ability to ask questions after class.

Learn to network.



You have no idea where you or your classmates will end up in your careers. The network you build at AU could quickly become powerful. Networking is one of the strongest assets a young professional can have, so be sure to get to know your classmates and their areas of expertise. Pick their brain, soak in their knowledge, and learn from them.

Your team is your rock.



You can learn a lot about your classmates — and yourself — during team projects. Stay open to communication, work to understand the perspective of your peers, and speak up when you have questions or comments. This is great practice for teamwork in your career.

Be open-minded.



The one thing that is certain in life is change. Be open to that change. Life is about getting uncomfortable and exploring new experiences. By keeping an open mind, you can figure out what works well for you and what doesn't. "I would not be where I am today if I had not been open to change," said one recent graduate.

Find your path.



After exploring your options, you should pick a path and work hard to reach your goal. When it comes to internships, apply early. Don't settle for an internship just to get the course credit. Pick an internship that will give you the experience you need to launch your career.

Work hard.



You are in graduate school now, so it goes without saying that you have to work hard. Perform to the best of your ability in classes, internships, and project work. You will learn a lot about yourself and others in the process.

Enjoy the journey.



Along the way, take pleasure in the changes, the decisions, the friendships, and what you learn. Enjoy the time because it goes fast!

Learn how you can earn a master's degree in one year through AU's Plus One accelerated graduate degree programs for MBA, MA in Teaching, and MS in Criminal Justice. Classes start in June and run through the following May.