Speech Language Pathology (Pre)
Why study Pre-Speech Language Pathology?
If you love learning about human communication and have a passion for helping others, then a career in speech language pathology may be for you. Speech language pathologists, often called speech therapists, assess, research, and treat disorders and complications related to communication and swallowing, including speech, language, voice, and fluency difficulties. Most speech language pathologists work in schools, private practice, hospitals, or nursing and residential care facilities. There is a major need for Speech Language Pathologists, with more jobs available than students graduating.
Why study Pre-Speech Language Pathology at AU?
As a Pre-Speech Language Pathology student at Aurora University, you will likely major in Health Science, acquiring the knowledge and skills necessary to be successful in the ever-changing field of healthcare. However, the program is open to students of all majors. You will also enroll in the Pre-Speech Language Pathology program, which offers a curated collection of prerequisite courses necessary to be accepted into a speech language pathology school.
To help you navigate your academic career and prepare for speech language pathology school, AU offers one-on-one guidance with our own Pre-Medical Professions Advisor C.J. Chen. A longtime health science professor at AU, Chen is an expert in the application process for health profession schools.
How much education is required to become a speech language pathologist?
After you earn your undergraduate degree, you need to attend speech language pathology school for typically two years. You must also pass state licensing exams.
Qualified Pre-Speech Language Pathology students can benefit from AU's agreement with Midwestern University. AU students move to the front of the line and get guaranteed an interview for Midwestern University's Speech Language Pathology Program.  Please visit our academic affiliations page to learn more.
Pre-Speech Language Pathology Curriculum
Anatomy and Physiology of Speech and Hearing
Aural Rehabilitation
General Biology I
General Chemistry I
General Psychology
Introduction to Audiology
Introduction to Communication Sciences and Disorders
Phonetics
Speech and Language Development
Statistics
Campus Opportunities
Aurora University HOSA - Future Health Professionals
AU Student Association
$84,140
2022 annual median salary for speech language pathologists
19%
2022-2032 projected job growth rate
Source: U.S. Bureau of Labor Statistics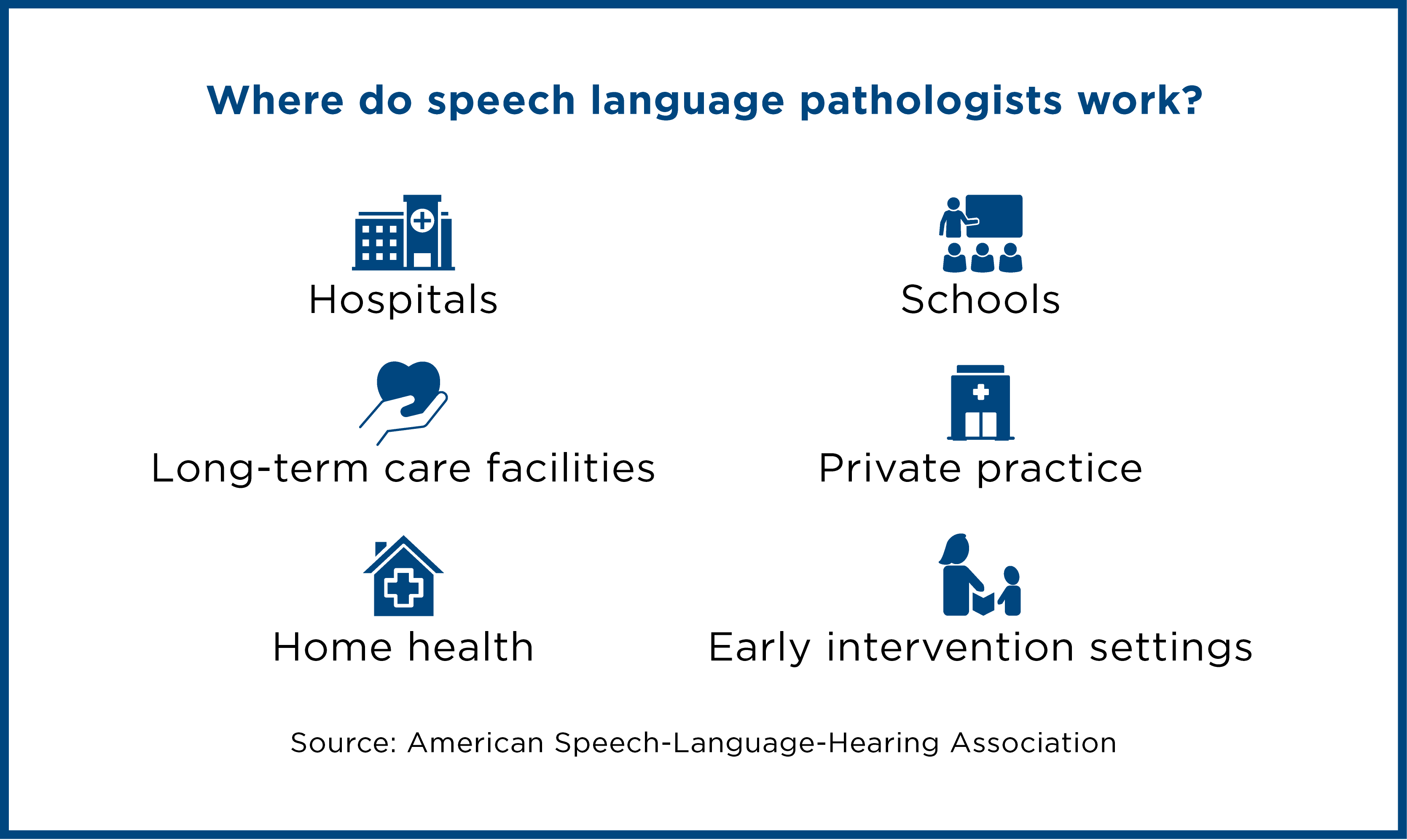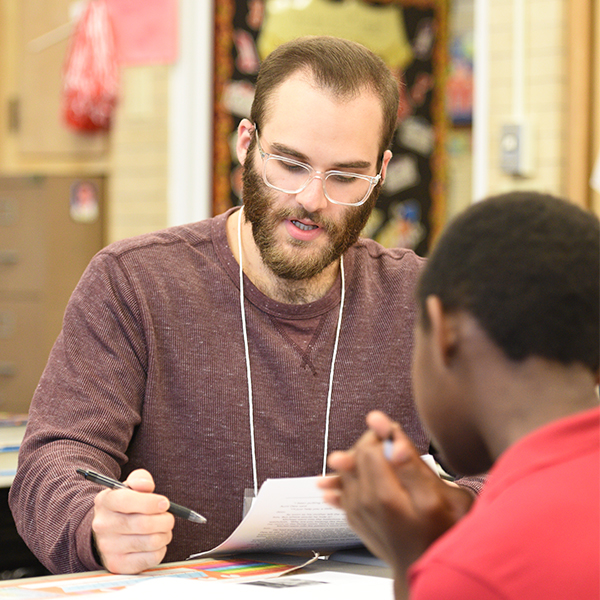 Experiential learning
Hands-on experience is embedded throughout your coursework and labs to help develop the knowledge and skills needed to succeed as a speech language pathologist. While not required, you can also work with AU's pre-medical professions advisor to find an internship or field experience to gain first-hand experience in your future career.