Data Engineering (BS)
Why study Data Engineering?
Data Engineering is an emerging field focused on collecting, transforming, visualizing, analyzing, and modeling data. If you like to solve problems, design things, enjoy math and science, have a natural curiosity, thrive on challenges, and enjoy collaborating with others, you will find Data Engineering to be a rewarding field of study.  
Why study Data Engineering at AU?
As a Data Engineering major at AU, you will gain both the knowledge and proficiency necessary to work with modern data-driven systems. You will learn how to transform data into usable information, perform mathematical analyses, and develop models. You will take classes in advanced mathematics, probability and statistics, analytics and modeling, engineering, design, the sciences, and computer programming. Your coursework will prepare you to use data for advanced decision-making in key industries — such as business and finance, defense, education, healthcare, manufacturing, and retail.
You will also be able to expand your career possibilities by automatically earning minors in Computer Science and Mathematics upon successful completion of the Data Engineering coursework.
$100,910
2021 ANNUAL MEDIAN SALARY FOR DATA SCIENTISTS
36%
2021-2031 PROJECTED JOB GROWTH RATE
Source: U.S. Bureau of Labor Statistics
Curriculum Highlights
Advanced probability and statistics
Applied statistics
Computer programming
Database design and implementation
Engineering design
Financial engineering
Mathematical problem-solving and modeling
Modeling, optimization, and statistical programming
Predictive analytics and data analysis
Senior capstone experience
Software testing verification, validation, and quality assurance
Career Possibilities
Data analyst
Data engineer
Data scientist
Information systems analyst
Information systems engineer
Systems analyst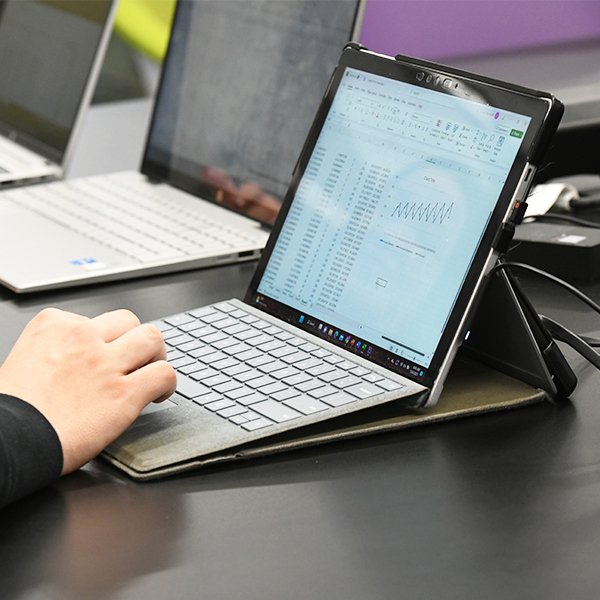 Data engineering experiential learning
Many Data Engineering classes require real world, intensive project work. These projects, along with your senior capstone project, provide crucial experience to help you secure a job after graduation.