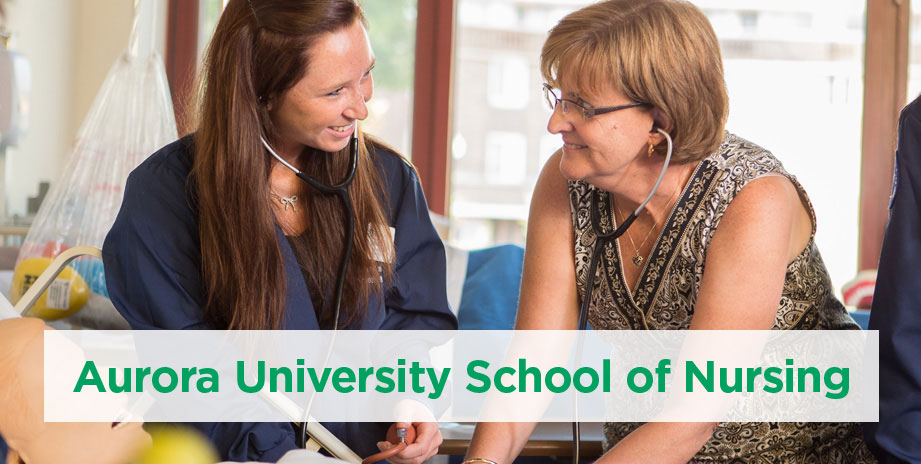 At the AU School of Nursing and Allied Health, you'll become a part of a close-knit community of students and professionals dedicated to making a difference in the lives of their patients and in the community. You'll get individualized attention from our faculty with small classes and labs in our state-of-the-art nursing education facilities. Our partnerships with area hospitals and community care facilities provide opportunities for hands-on learning to prepare you for the workforce.
We believe that today's nurses must be providers, educators, researchers, managers and advocates. We teach both the art and science of nursing to train professionals who not only care for the health needs of their patients, but also build relationships, provide compassionate service and become leaders in the field. 
We offer programs to fit your goals and lifestyles, with full- and part-time programs for traditional and non-traditional students online and on our Aurora and Woodstock, Ill., and Williams Bay, Wis., campuses.