January Jumpstart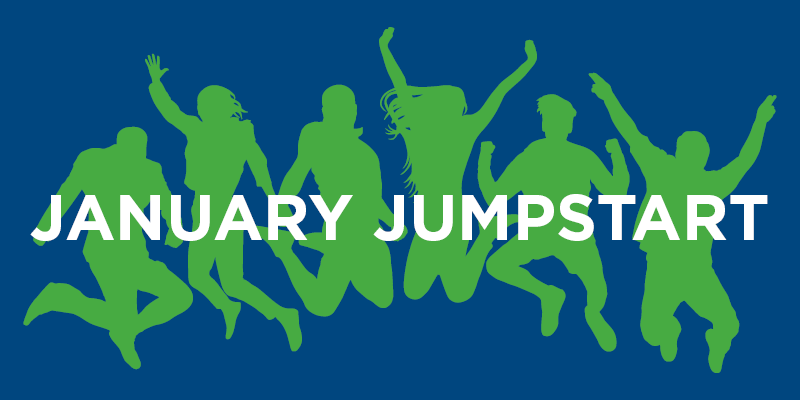 January Jumpstart is a series of free virtual workshops designed to help you return from winter break recharged and ready to succeed. The 2023 January Jumpstart sessions have ended.
Update for Participants
The $250 tuition credit will appear on the student's tuition bill on or before February 28, 2023. A refund will be issued to the student only if tuition payments from all sources exceed the account balance. Only students enrolled in the spring semester at the undergraduate level qualify for the $250 tuition credit.
Questions? Contact jumpstart@aurora.edu. 
Session Recordings and Materials
The January Jumpstart session recordings, presentations, and worksheets are now available. Click the links below to watch the recorded sessions and download files.
Academic Support Sessions
Overcoming the Procrastination Habit
Strategies for Effective Test Taking
Improving Academic Reading Skills
Financial Wellness Sessions
Paying for College: Understanding, Selecting, and Working the Options
A Financial Plan for Life: Successfully Constructing and Living Within a Budget
Forming Financial Security: Saving, Investing, Credit, and Retirement
Launching Your Career Sessions
Living your Values, Interests, and Passions
Designing your Career Path
Launching a Successful Internship or Job Search