Spartan Scoop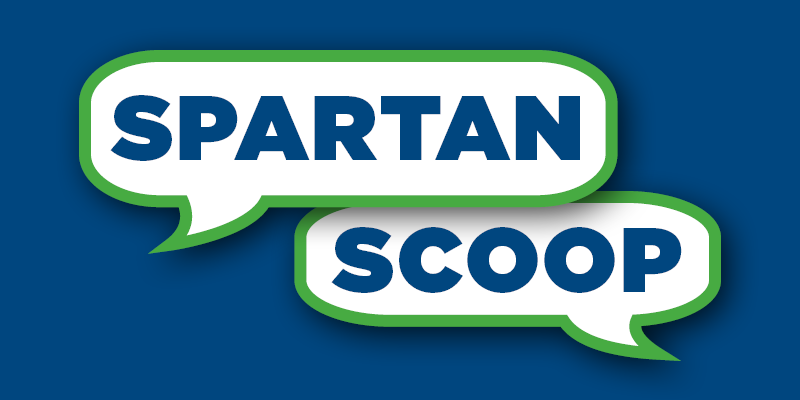 The Spartan Scoop is the Aurora University Student Success podcast, featuring interviews with members of the AU community covering a variety of topics. Listen to the podcast episodes to gain knowledge, and to learn how to make the most of your AU experience and how to prepare for your future.
On this special Veterans Day episode of the Spartan Scoop, we spend some time talking with Lachlan Mills '26 and Griffin Mills '27, two current AU students, and Dr. Chris Wells who are all military veterans. We explore how their experience in the military has shaped their career choices, prepared them for college, and more. Listen in to learn more about the perspective of student veterans at Aurora University.
---
Join AU career counselors, Tory Nair and Alex Ziemann, for a conversation about resumes. What are they, why do you need one, and how can you make sure employers notice yours? The answers to all of this and more can be found on this episode of the Spartan Scoop.
---
A chat with Dr. Susana Rivera-Mills, the 14th president of Aurora University. Listen in as she shares about her background in higher education, vision for the future of AU, her favorite ice cream toppings, and more.
---
On this pilot episode of the Spartan Scoop, we check in with Campus Life and the president of AUSA to talk about getting involved on campus. Why is it important to get involved? How do students find opportunities? What ways can a student make the most of their experience at AU? The answers to these questions and more on episode one of the Spartan Scoop!