What can you do with a criminal justice degree?
January 05, 2023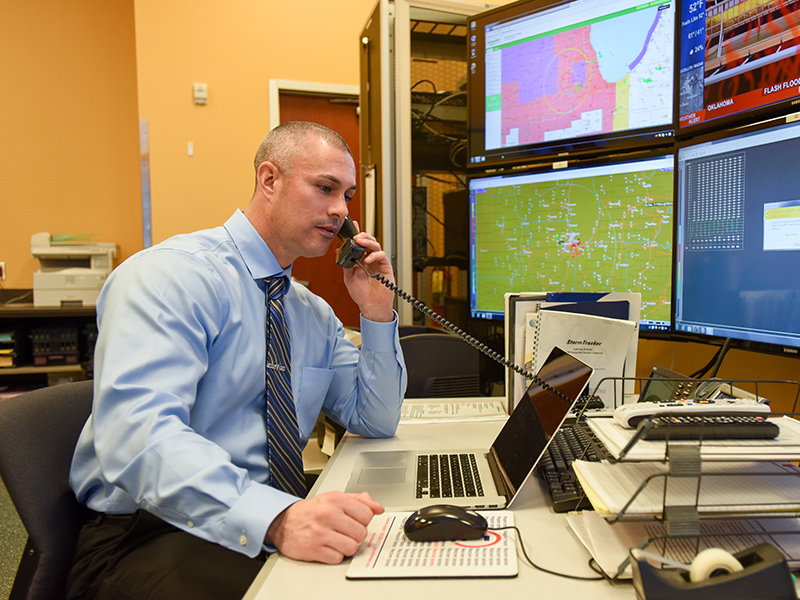 A lot of people assume a degree in Criminal Justice leads one way: directly to a career in law enforcement. And it certainly can. But the study of Criminal Justice is interdisciplinary by its nature, tying together psychology, sociology, political science, and law. Graduates with Criminal Justice degrees go on to careers just as varied. The common theme:
Working in criminal justice gives you the opportunity to make a difference in the lives of others.
If you're not sure when you start school what you will want to do when you finish, don't fret. During an undergraduate program in Criminal Justice, you'll be exposed to a gamut of topics ranging from law enforcement, the court system, and corrections to social policy, homeland security, and anti-terrorism.
You'll learn methods to assist crime victims and strategies for counseling families in distress; measures that rehabilitate criminals; and how to navigate the legal system – for the accused, witnesses to crimes, and victims of crime. In the process, you'll pick up skills that are key to any criminal justice job: critical thinking, interpersonal communication, research and analysis, and writing. A master's degree in Criminal Justice takes an even deeper dive into these skills.
Outside of the classroom, you will gain practical experience through field work and internships. Many undergraduates shadow or even work alongside police, corrections officers, investigators, or agents who work with government or in the private sector in a variety of capacities.
That exposure should help streamline your focus. Some Criminal Justice majors immediately enroll in law school or pursue a master's degree after they graduate, but a plethora of career options exist that require only a bachelor's.
Jobs with a Criminal Justice Degree
More than 3 million people are employed in criminal justice, according to the U.S. Bureau of Labor Statistics. Of that number, close to a fourth are police officers. The largest single employer is the Department of Homeland Security with about 240,000 field workers. The FBI employs another 35,000.
Criminal Justice students end up pursuing jobs in everything from forensics to working as a park ranger. Some focus on juvenile justice; others, organized crime. Professionals work as victim advocates, private investigators, parole and probation officers, and Drug Enforcement Administration agents.
Here are a few other sometimes-overlooked career options in criminal justice:
Conservation officer: protects wildlife and fisheries, a great option for those who have a passion for the outdoors.
Criminal profiler: visits crime scenes and analyzes reports to pick up patterns, which can be used to identify and deter repeat criminals.
Digital forensics examiner: excels at information technology and uses that expertise to uncover and retrieve lost files needed for investigations.
Emergency management coordinator: prepares and plans for natural disasters and other emergencies, often working for nonprofits, hospitals, and government agencies.
Fraud investigator: often works with financial institutions or other private-sector employers to snuff out scams involving identity theft, elder fraud, or credit card tampering.
Paralegal: supports attorneys through research, organizing files, and drafting documents.
Social worker: helps families in need of financial or housing assistance, counsels people struggling with substance abuse, or works with youth who live in foster care and group homes.
Ready to start preparing for your career in criminal justice?
Fill out this form to learn about Aurora University.
Loading...

Sources: