Aurora University partners with Marquette University to offer fast path to a law degree
January 06, 2022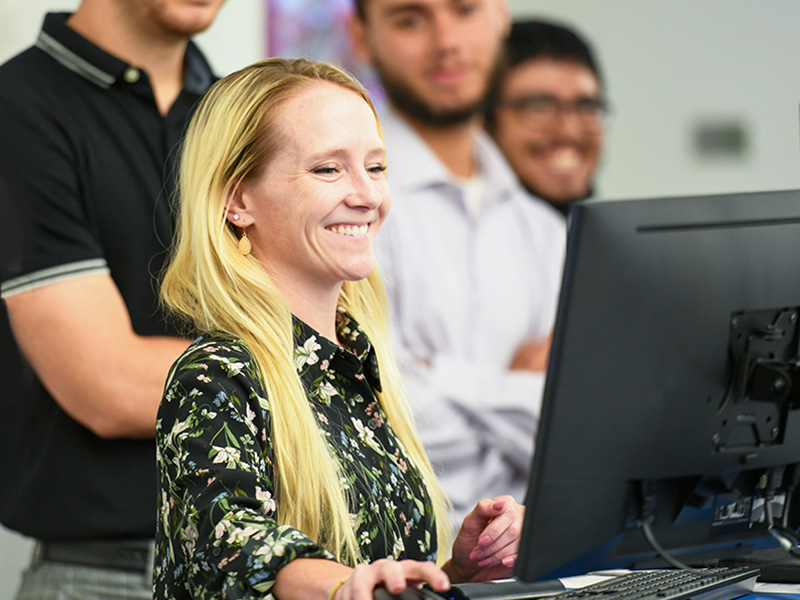 Aurora University has entered into an agreement with Marquette University Law School to offer AU undergraduate students a fast track to a law degree.
The academic program, called 3+3, allows highly motivated AU undergraduate students to earn their combined bachelor's and law degrees in as little as six years. Traditionally, earning a law degree requires four years of undergraduate studies and three years of law school.
Students are eligible to apply for admission to the Marquette Law School during their junior year at AU. By meeting the admission standards for Marquette, students can be admitted to the Law School prior to completion of their bachelor's degree. The first-year law school curriculum dually counts toward the last year of their undergraduate degree and the first year of law school.
The AU-Marquette Law School partnership will also allow AU students interested in careers in law to visit the Marquette campus in Milwaukee, meet Marquette Law School faculty, attend and observe a law school class, and meet current law school students.
"We are excited to offer AU students this fast-track opportunity to earn their law degree," said Toby Arquette, dean of AU's Dunham School of Business and Public Policy. "The 3+3 program will save students tuition costs and give them a jump on starting their careers a year earlier than a traditional path to law school."
To be eligible for the accelerated law degree program, interested students must complete the following steps:
Officially declare an interest in the 3+3 program with AU's pre-law advisor Associate Professor Matt Dabros no later than their junior year.
Complete all general education and major requirements at AU before starting law school.
Apply for admission to Marquette University Law School, including taking the Law School Admission Test (LSAT).
Meet the admission standards for Marquette University Law School.
"I am very excited about Marquette Law School's 3+3 program with Aurora University which will provide select students with the opportunity to complete both their undergraduate and law school degrees in six years," said Vada Waters Lindsey, professor of law and associate dean for enrollment and inclusion at Marquette University Law School.
"Once AU students enroll in the 3+3 program, we will consider them members of our Marquette Law School community," said Lindsey. "Our goal is to help AU students learn as much as possible about law school and the legal profession. Indeed, we will sponsor programs for AU students—both visiting them at the AU campus and bringing them to Milwaukee to see Eckstein Hall, our amazing law school facility."
To explore further, read the 10 practical tips for getting into law school.
Read more about AU's pre-law program here.