Aurora University partners with DePaul University's law school to offer guaranteed admission and scholarships
January 13, 2022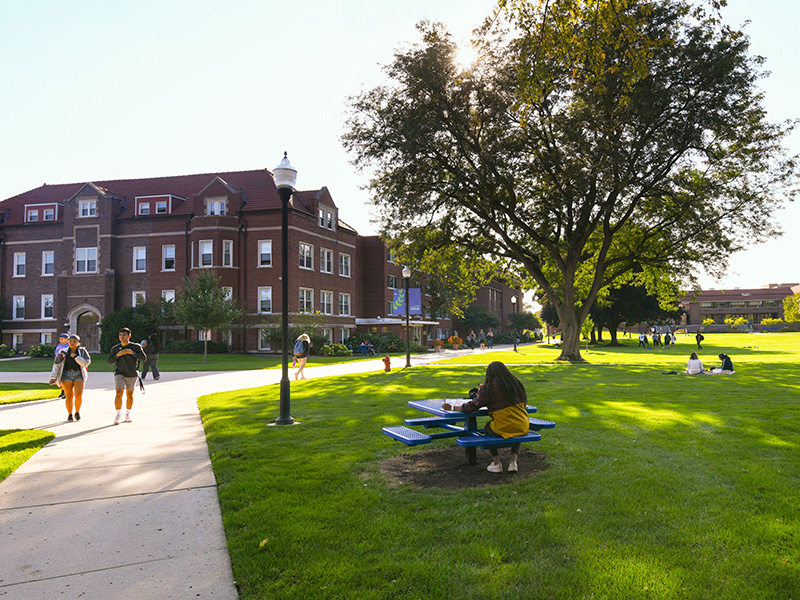 Aurora University students seeking to attend law school have a new, direct path to DePaul University College of Law. AU has partnered with the Chicago-based law school to guarantee a direct path to admission and an annual law school scholarship of at least $12,000.
Under the terms of the agreement, DePaul University will guarantee as many as three qualified AU seniors admission to its law school and a minimum of $12,000 scholarship per academic year. Any undergraduate major is eligible.
To qualify, students must do the following:
Take at least two of the following courses: Business and Law Regulation, Criminal Law, Constitutional Law, Criminal Evidence and Procedure, Healthcare Policy and Law, or Sport Law.
Maintain a full-time undergraduate student status of at least 12 credit hours each semester
Maintain a minimum cumulative GPA of 3.5 throughout their undergraduate years.
Complete the Law School Admission Test (LSAT), achieving a score of at least 152, and submit their complete application.
Complete a baccalaureate degree prior to entry into DePaul.
"We are very excited to announce this partnership with DePaul," said Toby Arquette, dean of AU's Dunham School of Business and Public Policy. "The agreement creates a simplified pathway to success for students from AU seeking to pursue an exciting career in the legal profession."
"We are excited to partner with Aurora University on this program," said Jennifer Rosato Perea, dean and professor of law at DePaul University College of Law. "We share the values of opportunity and access, and understand the transformative power of education. This program reflects those values, and we look forward to welcoming Aurora students to our DePaul Law community."
Students interested should contact AU's Director of Pre-Law. Learn more about AU's pre-law program and tips for applying to law school.