Elementary Education (BA)
Why study Elementary Education?
Elementary Education prepares students to work with children to help them grow and learn. To become an Elementary Education teacher, you need to be proficient in a variety of subject areas, including language arts, mathematics, science, social studies, the arts, health, and physical education. Elementary Education is recommended for people who are interested in developing young minds and fostering creativity in public and private schools and the home teaching setting. If you're passionate about changing the lives of children and you find joy in helping others discover new things, a major in Elementary Education may be for you.
Why study Elementary Education at AU?
At Aurora University, our Elementary Education program is designed around the concept of achieving excellence in teaching and learning through professional education communities. We believe in our students and their capacity to make a positive influence in the world. We are continuously redesigning our programs based on the demands of today and in anticipation of the needs of tomorrow. Throughout your coursework, you'll develop a strong academic core and become proficient in the areas you will teach.
Thousands of AU Elementary Education graduates are successful teachers today. That's because of the unique strength of our program, which includes positive partnerships with area schools. In these partner schools, including the John C. Dunham STEM Partnership School at Aurora University located right on AU's campus, you will have the opportunity to experience the real world of the classroom. The art and science of teaching will be brought to life for you through interviews, observations, and work with quality teachers.
All of Aurora University's Education programs prepare you to become licensed as a teacher in the state of Illinois. Students must complete the Teacher Performance Assessment (edTPA) in order to become certified. The edTPA is a planning, instruction, and assessment system required to prepare teachers for the classroom.
Major and minor combination
By adding a minor to the Elementary Education major, you can be prepared to enhance your ability to teach science, technology, engineering, and mathematics (STEM); teach health in middle schools; teach English as a Second Language/Bilingual students; or coach youth sports.
Endorsements
AU also offers endorsements that can be earned in addition to any Education major, making you eligible for additional teaching opportunities. These include:
Early Childhood Education Endorsement
Elementary Education Endorsement
English/Language Arts Middle School Endorsement
Math Middle School Endorsement
Science Middle School Endorsement
Social Science Middle School Endorsement
Spanish Endorsement
Special Education Endorsement
Education is the most powerful weapon you can use to change the world. Nelson Mandela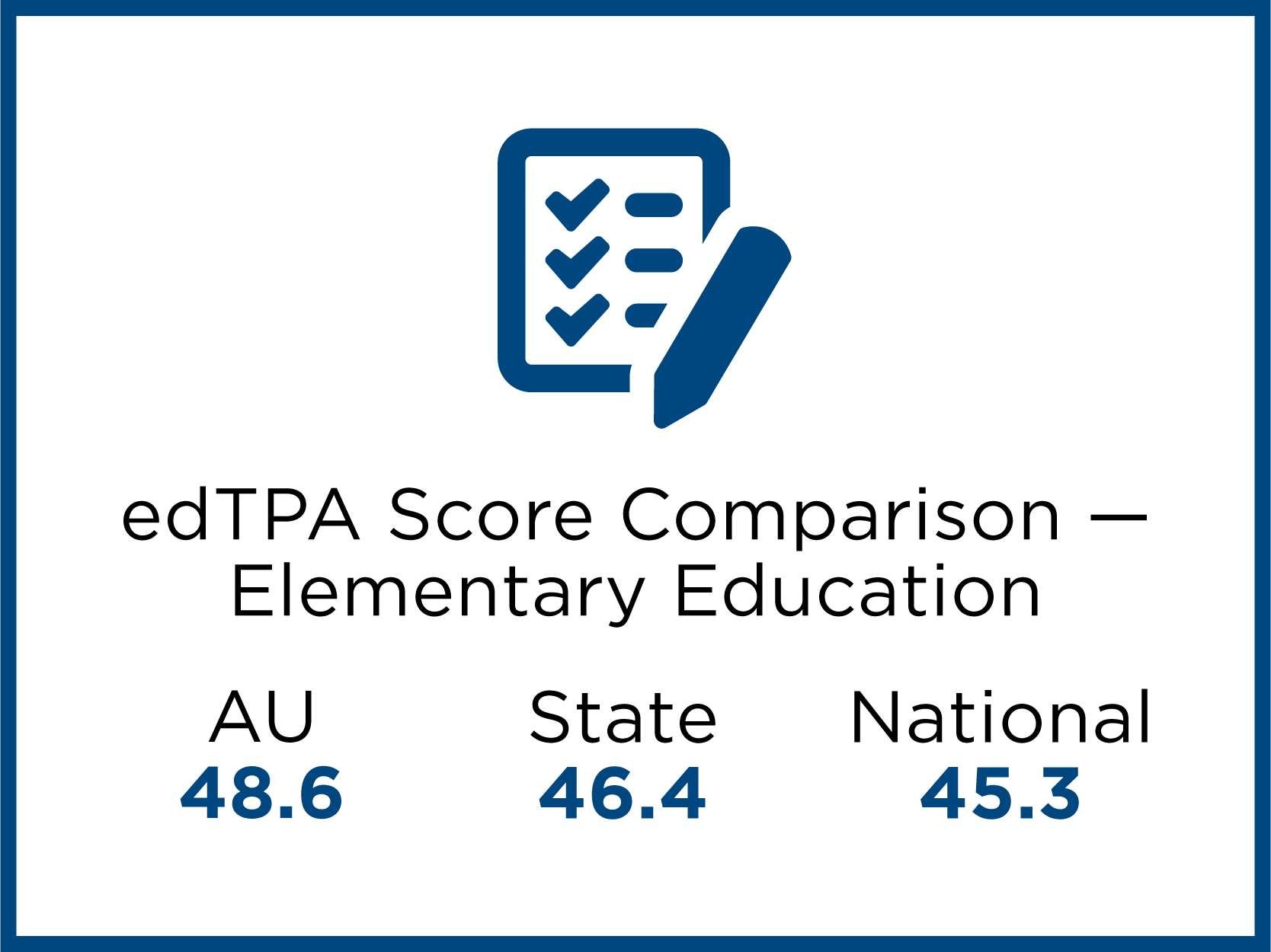 Spartan Story: Jason Morales '21 was inspired to become an education major after a teacher changed his life by helping him learn English. He wants to have the same impact on other children's lives.
$59,420
2019 annual median salary for elementary school teachers
3%
2018-2028 PROJECTED JOB GROWTH RATE
Source: U.S. Bureau of Labor Statistics
Curriculum Highlights
Planning, delivering, and assessing student learning
Applying child development concepts to planning and delivering instruction
Student Organizations and Volunteer Opportunities
Communities In Schools
Educators Rising
Kappa Delta Pi International Honor Society in Education
Leadership Education and Development program
Wackerlin Center for Faith and Action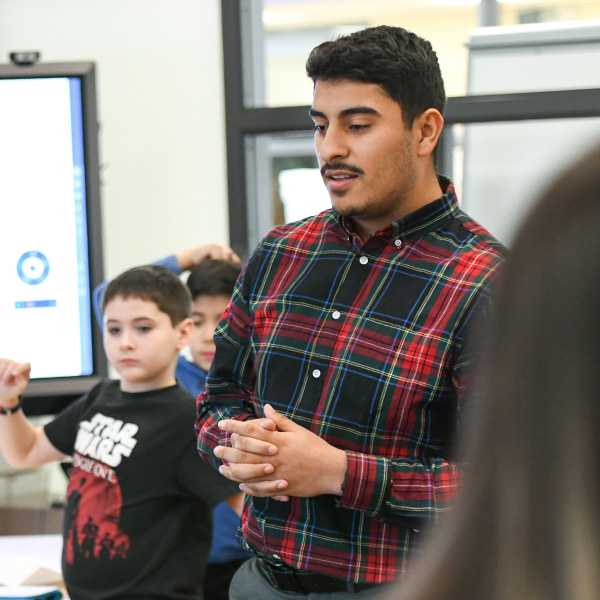 Experiential learning
As an Elementary Education major at Aurora University, you will participate in an enriching student teaching experience. This important part of your journey puts you in charge of a real classroom in a local school while you are still a student at AU.
Career possibilities
Elementary school teacher
Resource teacher
Child life specialist
Educational materials salesperson
Grant writer
Career options with additional education
College/university instructor
Curriculum specialist
Guidance counselor
Librarian
School psychologist
Secondary school teacher
Special education administrator
Speech pathologist
Vocational rehabilitation counselor