Spartan Attic Helps Students Dress to Impress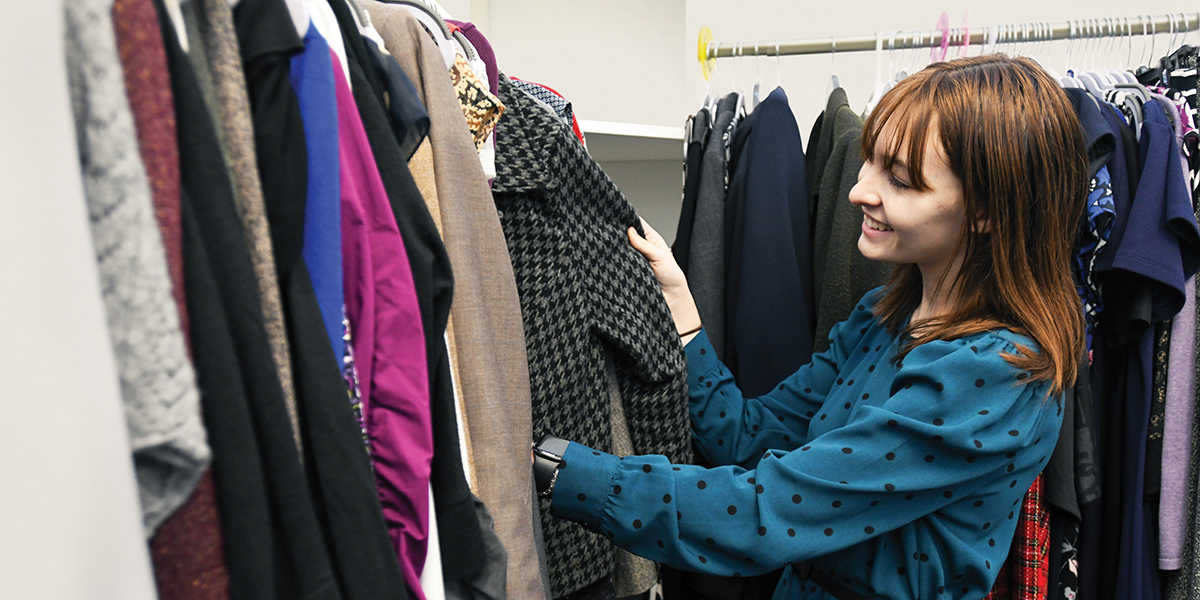 For many students, finding the right professional clothing is a daunting chore. But learning how to dress for work is an important aspect of starting a career.
As part of Aurora University's student success initiative, Spartan Attic expanded and moved into a new space at the Kimberly and James Hill Center for Student Success last year.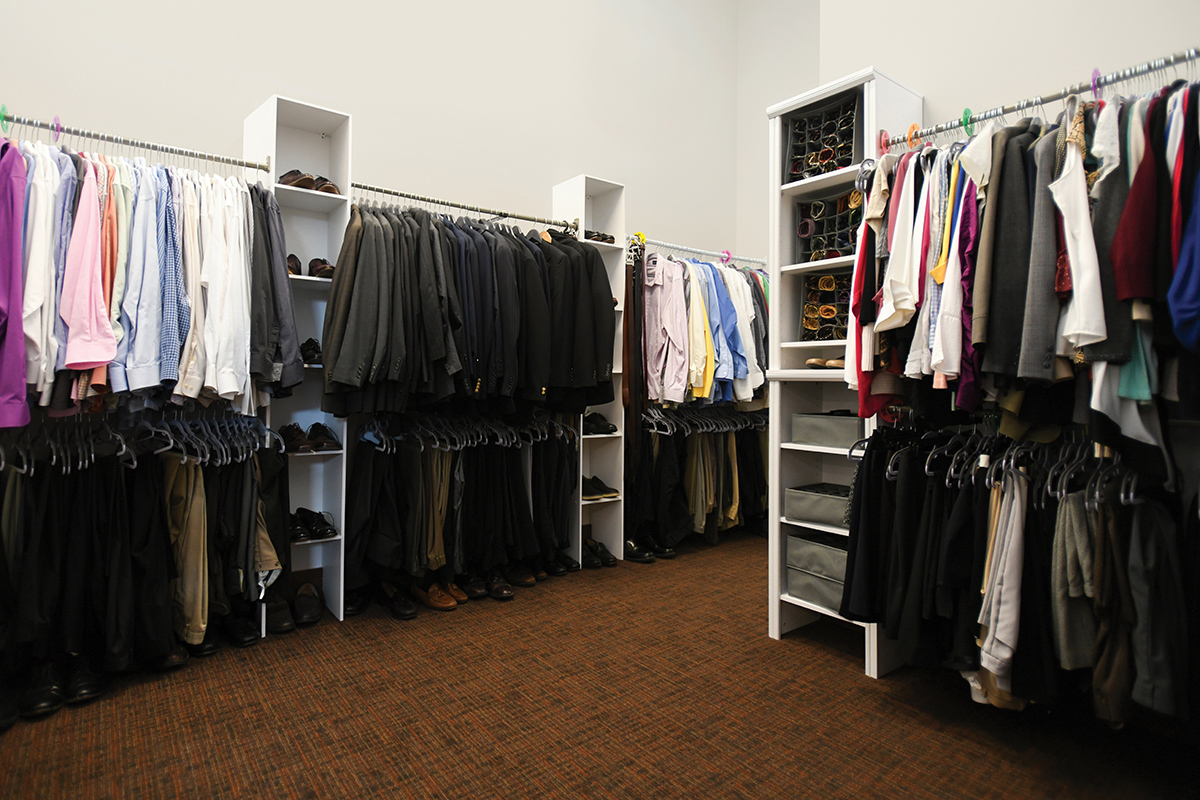 The professional-clothing closet for students, established in 2015, has doubled its square footage and more than quadrupled its inventory. Donations arrive weekly from alumni, faculty, staff, and community members. In February, the attic had approximately 160 neckties, 98 dress shirts, 61 suits, 77 blouses, 43 dresses, 64 pairs of shoes, and 17 belts available, plus more in storage.
On average, about 25 to 30 students visit Spartan Attic each week, searching for clothing for a job interview, student teaching, a class presentation, or an athletic team event. Students can shop for work-appropriate clothing for free and talk to advisors about how to put together a professional outfit.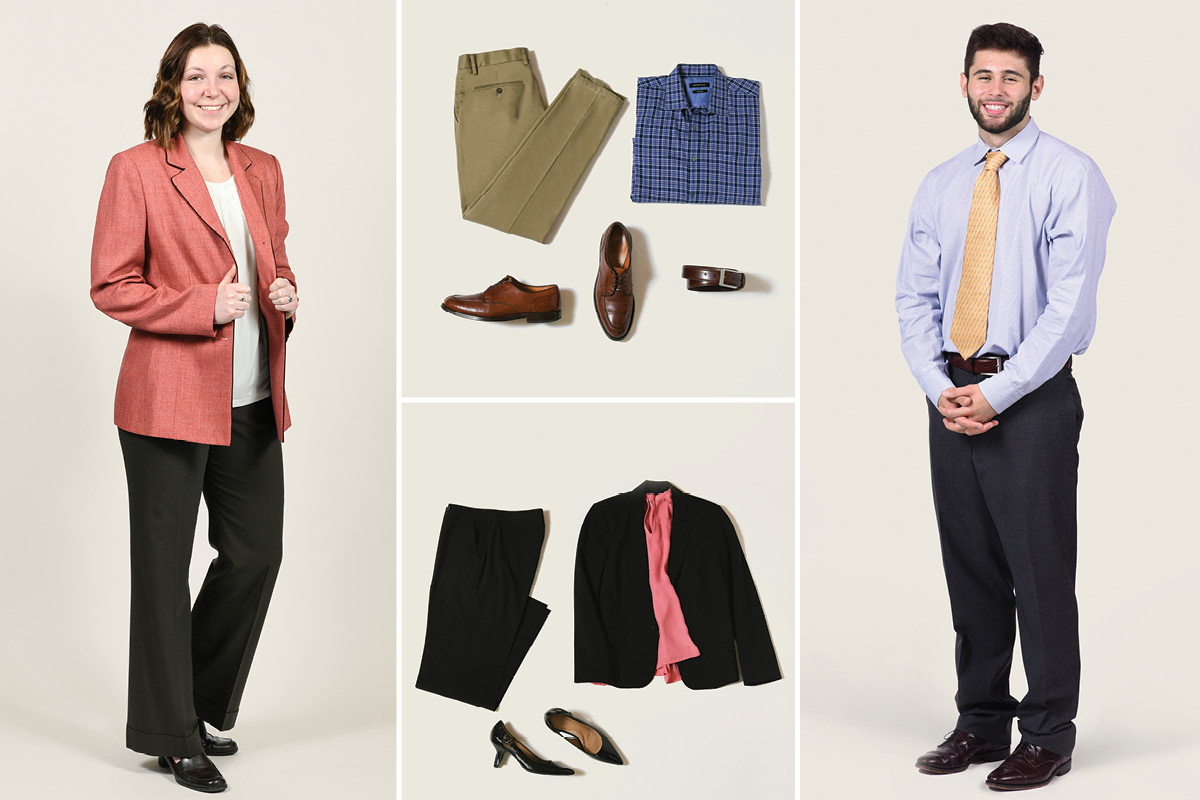 Heather Wilkes '23, a Therapeutic Recreation major, visited Spartan Attic because her job as a restaurant manager required business-casual attire. "I wasn't sure where to start looking, then I saw an AU Instagram story about Spartan Attic, and I was able to find all the clothing I needed for work there," said Wilkes. "Dressing professionally just gives you more confidence."
For Kimberly Avelar '23, an Accounting major, Spartan Attic was the first stop in a whirlwind few hours at the Hill Center for Student Success that led to her landing an internship with tax and audit firm Deloitte.
First, she picked out an interview outfit, got dressed, and walked across the hall to a quiet room to conduct a virtual interview with Deloitte. Then she met with an AU career services staff member to write a thank-you note for the interview. But before she finished her note, she received an offer from Deloitte and changed the thank-you note into an acceptance email. Avelar said she appreciated the one-stop-shopping and left prepared and excited to start her internship.