Helping Students With Autism Find Their Path to College and Beyond
Two summers ago, a small group of high school juniors and seniors with autism spectrum disorder (ASD) gathered at Geneva Lake for the first Aurora University camp created specifically for college-bound students on the autism spectrum.
For many of the teenagers it was the first time they had ever lived away from home. They took part in typical summer camp activities: nature walks, canoe rides, art classes, cooking demonstrations, robotics, and coding. But, more importantly, they learned new social skills, practiced living independently, and left with a newfound belief in themselves.
The 10-day summer camp, called the Summer Transitional Enrichment Program, offered a glimpse into what was possible when need meets hope. High school students on the autism spectrum have a pressing need for services in order to attend and succeed in college. AU is offering the hope that students with ASD who seek to earn a college degree can reach their potential.
"As a parent of a very bright child with ASD, I'm always gratified to find people who 'get' my kid," said Amy Lechner, whose son attended the summer camp. "And you folks definitely 'get it.'"
Making the transition from high school to college is daunting for most teenagers. For individuals with ASD and their families, it can be an intimidating endeavor.
While many of these students have the cognitive ability and desire to succeed in college, communication and social impairments stand in the way. The challenges of navigating new social situations, managing their own schedules, and coping with academic pressure — stressful for any teenager — are magnified for students on the autism spectrum.
According to data released earlier this year from the Centers for Disease Control and Prevention, the rate of ASD diagnosis in the U.S. is one in 54 children, more than double the rate of 1 in 110 children a decade earlier — making ASD the fastest-growing developmental disability in the country.
The U.S. Department of Education released similar findings in March showing that the percentage of American schoolchildren receiving special education services as a result of an autism diagnosis have doubled over the 10 years ending in 2018.
Yet, services for teenagers with ASD come to a virtual halt after high school, just as families need them most. Researchers describe this support deficit as a "services cliff," because parents often feel as if their children are about to fall off a cliff, with little help in sight.
AU is stepping into the gap with the launch of an autism initiative aimed at serving college-bound students on the autism spectrum. The broad-based program, called Pathways, will provide a bridge for students and their families to make the transition from high school to college and from college to a career. Bolstered by the success of the 2018 summer camp pilot program, AU is developing a complete path for students with ASD, including summer camps and enrichment programs during high school, immersive support services at college, and early career assistance after graduation.
The Pathways program will offer a complete path for students with ASD from high school summer camps to college support services to early career assistance.
"Our goal at Aurora University is to create a clear pathway for neurodiverse students," said AU President Rebecca L. Sherrick. "We want to walk at their sides as they navigate the transition from high school to college and later from the campus to the workplace. We are ready to do this work and find joy in introducing new students to the benefits of higher learning."
Welcoming New Populations of Students
As a private school with a public mission, AU has a long tradition of closing the divide between students' ability to succeed at college and the obstacles preventing them from seizing the opportunity.
From its founding in the 19th century, AU has been welcoming new populations of learners to higher education. When few women were admitted to college, AU served both men and women. In the years immediately following World War II, the university's pioneering evening school program allowed returning veterans to blend study with work and family obligations. Later, an expanded version of this program enabled other adult students to do the same.
Today, AU's enrollment reflects the changing face of America itself. For the past decade, AU has made a concentrated effort to strengthen its ties to the Latino/a community, leading the U.S. Department of Education to recognize AU as a Hispanic-Serving Institution. Meanwhile, almost half of the university's current undergraduates will be the first generation in their families to earn baccalaureate degrees.
"Society has an increasingly important stake in not only supporting individuals with autism, but also welcoming them into our communities," said Brianne Jonathan '11, MA '15, director of AU's autism initiative. "It would be irresponsible to set aside or apart a portion of our population because of neurological differences. Our goal is not to make autism disappear for our students. Instead, we hope to build a community in which individuals with autism can thrive."
Autism Speaks, an advocacy group, predicts up to 1.1 million teenagers will enter adulthood and age out of school-based autism services over the next decade. An estimated 44 percent of individuals with ASD have average or above-average IQs, according to the CDC, and a portion of these students are capable of succeeding academically at a university — if only they have the right support.
Few universities offer the support services necessary for students on the autism spectrum to attend and succeed at college. An estimated 60 to 70 colleges nationwide, or less than 2 percent of U.S. colleges and universities, offer some form of services for students with ASD, according to the College Autism Network. Fewer still provide the full-scale, well-rounded individualized assistance needed to shepherd students on the autism spectrum from high school to college and on to a job.
At Aurora University, we subscribe to the belief that neurological differences are to be recognized and respected as any other human variation. AU President Rebecca L. Sherrick
First of Its Kind
When AU Pathways debuts, it will be one of the first programs of its kind in Illinois and will be among the most comprehensive options nationwide.
"We are confident that individuals on the autism spectrum have meaningful contributions to make to society and the world of work," said President Sherrick. "At Aurora University, we subscribe to the belief that neurological differences are to be recognized and respected as any other human variation."
The students who will most benefit from AU's autism initiative are those who first and foremost have a desire to pursue higher education and who meet the AU admission requirements on their own merit. Next, these students will have a diagnosis on the autism spectrum, indicating needs for support with executive functioning, social and emotional skills, and independent living.
The Pathways program recognizes that the college experience is not a stand-alone event in an individual's life. It is woven into the fabric of important transitions, including the transition out of high school as well as the transition into the workforce. AU's mission is to provide lengthy, meaningful, and immersive experiences leading up to each of these transitions.
"Change can be difficult for anyone," said Jonathan. "The challenges with change are often magnified for individuals on the spectrum."
One of the key components of the Pathways program is getting students familiar with new environments and experiences gradually over time. The program begins when students are in high school, with summer camps and continuing enrichment programs that provide a preview of college life. Students have opportunities for continued exposure to campus life and for conversations with Pathways staff. Should students choose to pursue college life, they will feel less stress, and the transition will be more comfortable, thanks to these early experiences.
Once students are admitted to AU, they will spend their first two years focused on learning and practicing even more executive functioning, social and emotional development, and independent living skills.
As Pathways students move into their junior and senior years, they will expand their focus to prepare for their next big transition — into the workplace. A career exploration experience while still in college will allow students to connect with workplace professionals to observe, learn, and practice job skills.
These thoughtful and intentionally designed supports during important transitions are meant to provide a gentle easing in and out of life's biggest adjustments. AU recognizes and understands the anxiety and anticipation involved with change and wants to find ways for Pathways students not only to become more comfortable, but also to thrive during these times.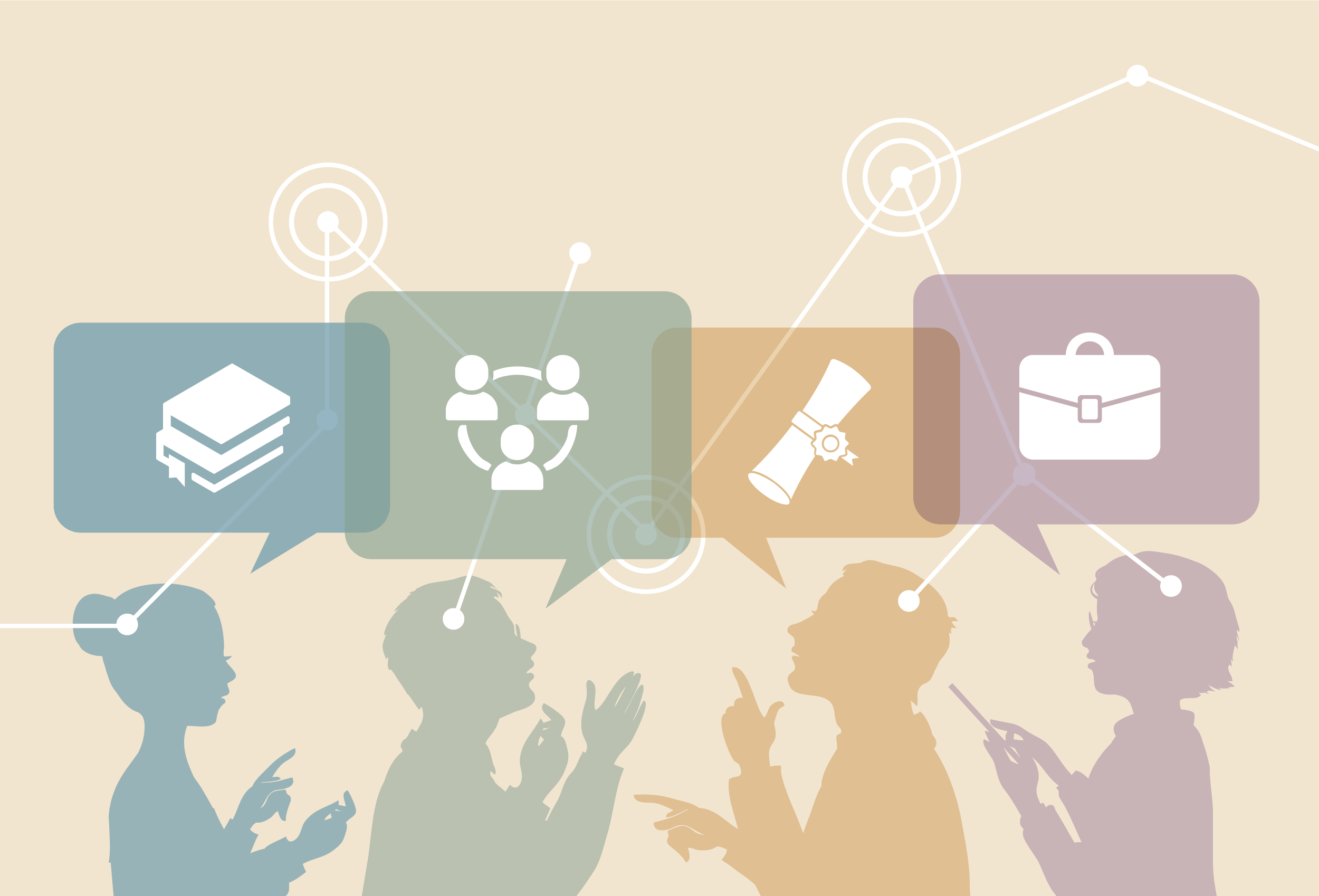 Sensory-Friendly Design
College life is full of new experiences. For students on the autism spectrum, many of these experiences can contribute to heightened anxiety. Individuals with autism often process sensory input more intensely than others and can experience sensory overload. Certain lights, sounds, tastes, and smells can be overwhelming. At the same time, hyposensitivities, or under-responsiveness, can be a part of ASD, and lead to a need for stimulation.
Sensory regulation is key to both the physical and psychological comfort of individuals with ASD.
For that reason, AU plans to dedicate a portion of a residence hall specifically for AU students on the autism spectrum. The area will be "sensory friendly" with pale, cool colors that have been identified as calming and soothing for individuals with ASD, acoustic panels on ceilings and walls that reduce auditory distractions, special lighting, flooring to reduce sound, and patterns that limit visual stimuli.
"Our goal is to help alleviate anxiety in order to allow our students to focus their energy and emotions on a positive college experience," said Jonathan.
Big Hearts, Big Opportunities
AU began work in the field of disability studies almost a decade ago with the establishment of a number of helping academic programs and majors.
While the Pathways program is designed to support the current needs and growth of students with autism, it has also been intentionally designed to benefit many other facets of the AU community. By creating an environment in which a more neurodiverse student population can thrive, AU is opening the door to the unique thinking and skill sets that individuals on the spectrum bring to any community.
From the summer camps to the college experience to the workplace, Pathways will offer opportunities for involvement from other academic programs at AU. Students majoring in Social Work, Special Education, Therapeutic Recreation, Human-Animal Studies, Parks and Recreation Leadership, or the new Autism Studies program may volunteer, intern, or apply for student-worker positions serving AU Pathways.
"Having a program like this illustrates not only that we value diversity, but that we also value inclusion," said Kris Johnson, associate professor of therapeutic recreation and chair of therapeutic recreation and autism studies. "It serves the individuals with autism and their families, while also enhancing the education of all AU students."
The ultimate goal at AU is to increase the understanding and acceptance of individuals with ASD, said Jonathan.
"AU's mission is about being an inclusive community and being dedicated to transformative learning," said Chetna Patel, professor of chemistry and the Smith distinguished chair of the physical sciences department. "This is what we believe in, and we continue to find ways to demonstrate this mission. AU can play a pivotal role at a time when society is looking to educational systems to bring about change. We can inspire and strengthen our communities."
Tina Fasano recalls the effect that AU's 2018 summer camp had on her teenage son as he prepared to graduate from high school and find his way as an adult living with ASD. After camp ended, he joined the Special Olympics basketball team, participated in a peer buddy program, gave a speech, opened a business in his community, and started taking college classes.
"It gave him the confidence to step up and be himself," said Fasano. "He's been making his own choices ever since and being his own person. It was the opportunity of a lifetime."