AU president creates Future Promise Fund
November 15, 2023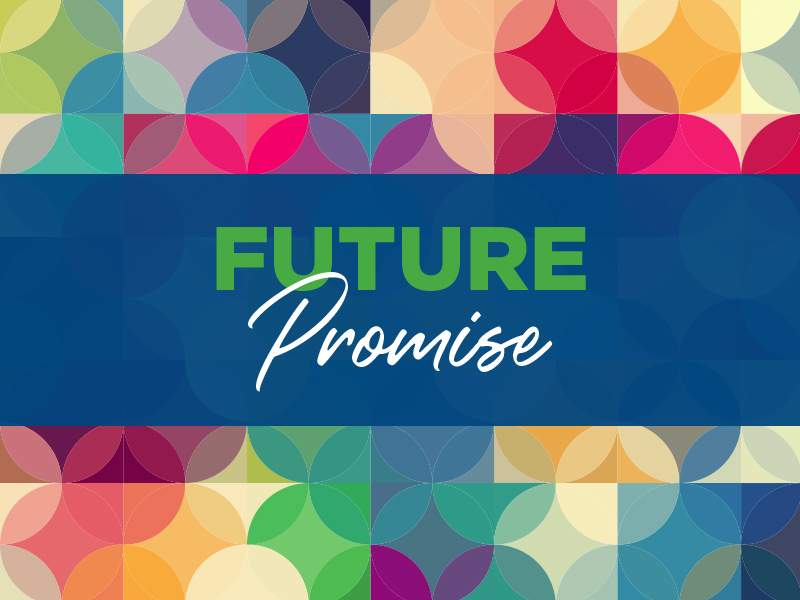 Aurora University has launched a new fund to support students who are the first in their family to attend college. The initiative, one of the first of the new president's tenure, is named the Future Promise Fund and is tied to the theme of Dr. Susana Rivera-Mills' inauguration.
Making higher education accessible is core to AU's work. The Future Promise Fund builds on the university's tradition of welcoming new populations of learners and supports AU's mission to create an inclusive learning environment where all students can access high-quality education.
President Rivera-Mills knows firsthand the difficulties of covering the costs of college. And she understands both the hard work and the satisfaction that come with being a pioneer in education for your family.
"These students are blazing new trails for themselves and their families, and we want to support them by removing the barriers and opening the way for them to reach their potential," said Rivera-Mills.
The need is great. About one in two students at AU come from families where parents don't have a college degree. That is higher than the one in three undergraduates nationwide who identify as first-generation, according to the Department of Education.
To encourage alumni and community members to support the Future Promise Fund, President Rivera-Mills has made a challenge gift to demonstrate her personal commitment to AU's students.
"Despite challenging academic and financial obstacles, I benefited from teachers and mentors who helped me to believe that I could indeed go to college and supported me along the way," said Rivera-Mills. "Their efforts have guided my work to this day. As a result, I have endeavored to provide similar opportunities to students, always considering their diverse backgrounds, unique needs, and challenges, and connecting them in a timely fashion to opportunities and resources that will help them succeed."
Many AU alumni obtained their degrees because of the scholarship support they received. Now, the Future Promise Fund will provide the resources needed for today's students to achieve their educational dreams. Become a part of the effort to support AU's first-generation students by giving online to the Future Promise Fund at aurora.edu/give.
Click here to read about AU sophomore Ximena Bermudez, who represented AU at the White House's inaugural First-Generation College Student Day.