AU explores the meaning of home with latest museum exhibition
February 17, 2023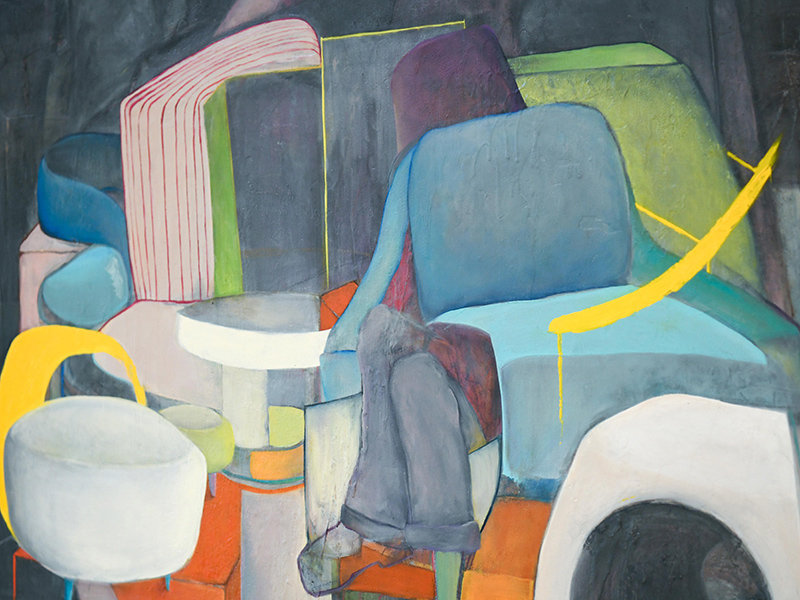 What does home mean to you?
Aurora University poses that question in a new museum exhibition that explores the concept of home.
The Schingoethe Center of Aurora University's "No Place Like Home" features artwork by 38 artists, including Theaster Gates, Dorothea Lange, Sally Mann, Wendy Red Star, Edra Soto, and Carrie Mae Weems. 
Many of the artists will be present to discuss their work during a special reception on Tuesday, February 21, 2023, from 5-6:30 p.m. Soto, a Puerto-Rican born multidisciplinary artist living and working in Chicago, will give the keynote lecture from 6:30-7:30 p.m.
The museum's director Dr. Natasha Ritsma stated, "We are excited to have the opportunity to showcase the work of more than three dozen artists in all stages of their careers addressing the concept of home from multiple perspectives." Spanning eight decades of American history, this exhibition features a range of work from the meditative and contemplative, to the thought provoking and evocative.
Home is often associated with contemplation, cultural connection, and relaxation, yet for some, home is a place of struggle, alienation, fear, danger, and political control. Focusing on the site of home as "not a place but simply an irrevocable condition" (James Baldwin), this exhibition expands the idea of home to include notions of privilege, family, and immigration. "No Place Like Home" features photography, sculpture, video, painting, textiles, and printmaking that explores the many facets of home as a place of joy and sorrow; rest and labor; refuge and jeopardy.
The February 21 reception for "No Place Like Home" will take place in the Schingeothe Center, located at 1315 Prairie St., Aurora, IL 60506. The presentation by Soto will follow the reception in the Ethel W. Tapper Recital Hall, located in the same building as the Schingoethe Center. Both free events are open to the public.
"No Place Like Home" is on display through April 28, 2023. The free exhibition is open to the public weekly on Monday and Wednesday–Friday from 10 a.m.-5 p.m., and on Tuesday from 10 a.m.-7 p.m.  For more information about the Schingoethe Center, visit aurora.edu/museum.