President Sherrick announces decision to leave AU after 22 years of service
August 25, 2022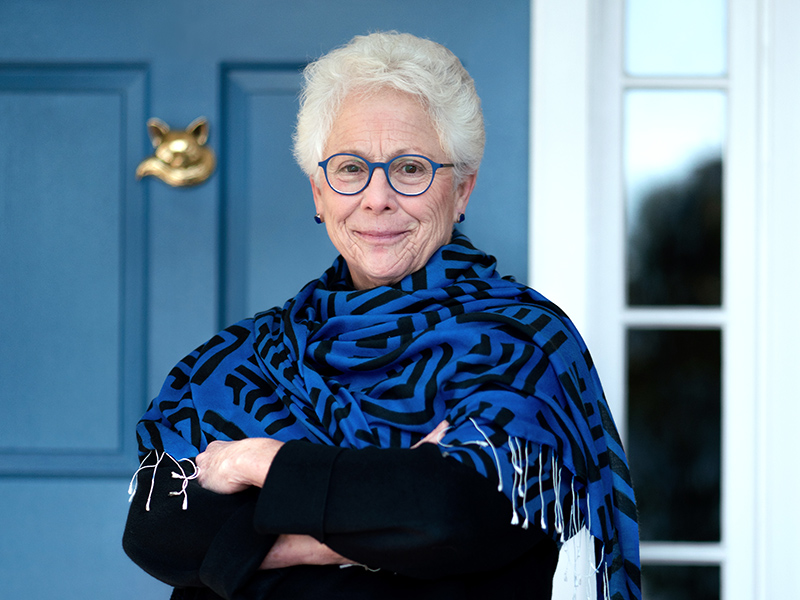 Rebecca L. Sherrick, PhD, announced today she will conclude her tenure as Aurora University's 13th president at the end of the 2022-2023 academic year after 22 years of service.
Dr. Sherrick has served as AU president since 2000, making her one of the longest-serving presidents since the institution's founding in 1893. She is also AU's first female president. Under her leadership, AU has experienced record growth, expanding enrollment to rank among the top 10 largest private, not-for-profit universities in Illinois, while maintaining strong financial health.
Her vision for offering students a high-quality education at an affordable price has guided the work of the university throughout her tenure. Under her leadership, AU has reacted successfully to the changes confronting higher education and has consistently invested in its students through improvements to programs, operations, and facilities.
During her tenure, Dr. Sherrick has championed initiatives that provide access and opportunities for students traditionally underserved by higher education. She established the first doctoral program in AU's history, built up AU's Division III athletics programs, and strengthened the university's diversity, including AU's presence within the Latino/a community—leading to the U.S. government's recognition of AU as a Minority-Serving Institution. She has also overseen the revitalization and renovation of AU's main campus in Aurora and its George Williams College location in Williams Bay, Wisconsin.
One of the most groundbreaking initiatives, launched this year, welcomes college students with autism to AU. The Pathways program provides the individualized supports college students with autism need to adjust to campus life, earn their university degree, and make a successful transition to the workplace.
A strong proponent of the arts, Dr. Sherrick launched the annual Music by the Lake outdoor summer music festival at George Williams College in 2000. And she expanded cultural opportunities for Aurora and the surrounding community through AU's Celebrating Arts and Ideas program, hosting renowned authors, musicians, and speakers at AU's Crimi Auditorium for free events open to the public.
AU's Board of Trustees plans to partner with a higher education executive talent search firm to conduct a search for the next AU president.
Read Dr. Sherrick's letter to the AU Community here:


25 August 2022
Dear Colleagues,
I write to share with you my decision to leave Aurora University at the conclusion of the 2022-2023 academic year. I am grateful for the moments large and small that we have shared. I hope that you agree with me that learning is a powerful force for good in the lives of individuals, communities and societies. Each commencement ceremony reminds us of the impact an Aurora University education has on students and their families. Over the years, we have enjoyed many such special days. I look forward to several more.
I told the Faculty Senate officers about my retirement plan last spring. Since that afternoon, I have shared my decision with individuals and groups within the AU community. Now it is time for all to know that a presidential transition is underway. Over the summer, members of the Board of Trustees took initial steps to launch a national search by interviewing various executive search firms. We knew that many nearby colleges and universities were planning searches of their own and wanted to secure the best possible counsel for AU.
In the weeks ahead, a presidential search committee will be constituted by the Board of Trustees. Representatives of key AU stakeholders, including faculty and staff, will be invited to serve on this important group. Regular updates on the committee's progress will be shared by the chair of the Board of Trustees. This will be an exciting time, an opportunity to consider the years that lie ahead and the role that Aurora University will play in the lives of new generations of students. I know firsthand that such a process can be exhilarating and energizing.
Over the months ahead, we will continue to fulfill our promises to students and to plan, as appropriate, for the future of our university. I look forward to welcoming alumni back to campus in September for our first in-person Homecoming celebration in recent years and to ongoing preparations for the early November visit by representatives from the Higher Learning Commission. I plan to savor each moment and thank you, in advance, for making the 2022-2023 academic year our very best ever.


Sincerely,

Rebecca L. Sherrick, PhD
President