Aurora University announces new scholarships for transfer students
June 16, 2022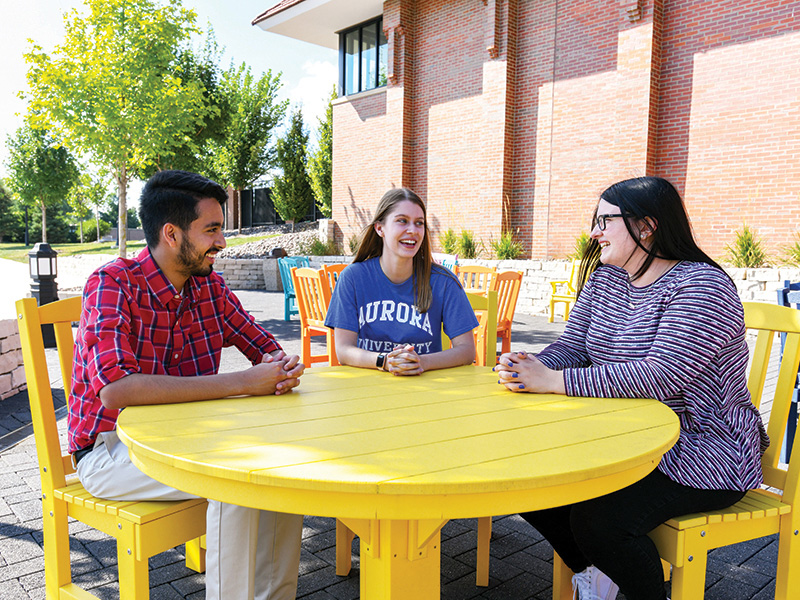 Will you be graduating from a two-year community college in the future? Maybe you just graduated and are looking for what to do next. Aurora University has a bounty of scholarships and financial aid opportunities to help you finish your degree.
For students looking to transfer, AU has launched a Transfer Merit Scholarship program to reward students for their academic achievements and encourage them to continue their education. The transfer scholarships range from $4,000 to $10,000 and are available for the 2022-2023 academic year to full-time transfer students pursuing their first undergraduate degree.
AU also has scholarships designed specifically for transfer students from Elgin Community College and Waubonsee Community College. And AU offers additional scholarship opportunities ranging from $500 to $5,000 to qualified students that can be combined for even more financial support.
"Transfer students are a vital part of the AU community," said Deborah Maue, senior vice president for enrollment and marketing at AU. "Aurora University's supportive and student-centered atmosphere is one key reason so many students transfer to AU to complete their degree."
Each year, about 40 percent of AU's entering class is comprised of transfer students. In addition to local community colleges, AU recruits from more than two dozen community colleges across Illinois and southern Wisconsin. AU also has partnerships with many community colleges that allow students to plan ahead for the completion of their bachelor's degree in four years, similar to a traditional undergraduate degree.
Meanwhile, for students seeking to earn a second undergraduate degree, AU offers the AU Second Degree Promise award. This award provides a $5,000 scholarship to select students who want to earn a second bachelor's degree.
For more details, explore Transfer Scholarships, 2+2 and Transfer Plans, and Second Bachelor's Degree Scholarships. To learn more about transferring to AU, visit AU's transfer student program.