AU awarded Teacher Residency Grant to promote diversity
March 16, 2022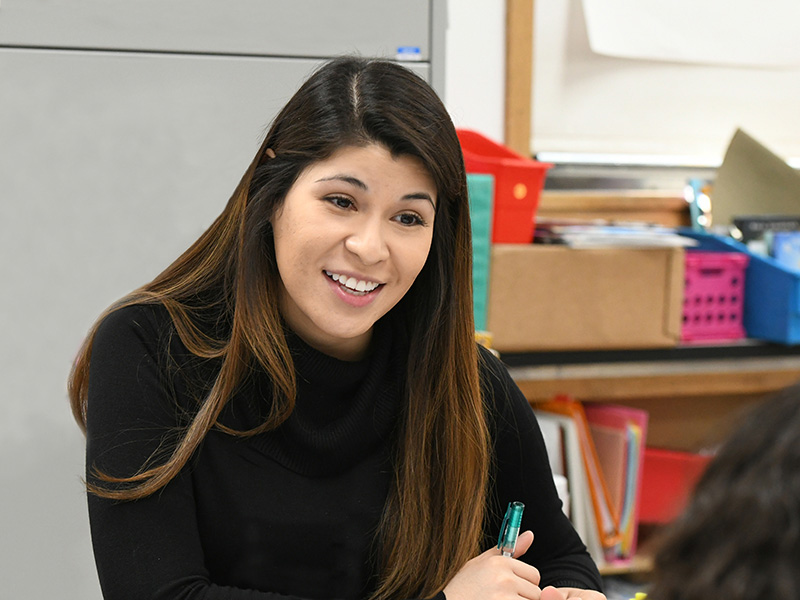 Aurora University is one of four institutions to receive the Illinois State Board of Education 2022 IWAS Teacher Residency Grant. As a grant recipient, AU will partner with West Aurora School District 129 to develop a year-long residency program that will allow diverse teaching candidates to learn from and work alongside practicing teachers.
Through the $250,000 award, eligible Master of Arts in Teaching (MAT) Plus One program students will receive student teaching placements and a teaching position within District 129 upon graduation, as well as hourly pay for student teaching, a monthly housing allowance stipend, and a signing bonus.
The goal of the grant is to remove barriers to education, increase diversity in the teacher workforce, and address state teacher shortages in areas such as English, language, mathematics, science, and social sciences.
"I am so excited for this opportunity for the AU community! As a former high school teacher, I know the importance of high-quality teacher educators. I truly believe the best and brightest belong in the classroom," said Aubrey Brammar Southall, assistant professor of education and chair of secondary education at AU. "I'm hopeful this grant will help to end educational barriers and address the need for diverse teachers so K-12 students can see themselves represented in their classrooms. "
"We look forward to this new collaboration with Aurora University and the opportunities for our students," said Jeff Craig, superintendent of West Aurora School District 129. "We appreciate the support from the Illinois State Board of Education and their sponsorship of this initiative."
Students interested should apply to the MAT Plus One program. Upon admission into the program, eligible teacher residency program candidates will complete an interview with Aubrey Southall, chair of secondary education and grant coordinator.