Top 10 habits for studying online
By Laura Koss-Feder | April 02, 2020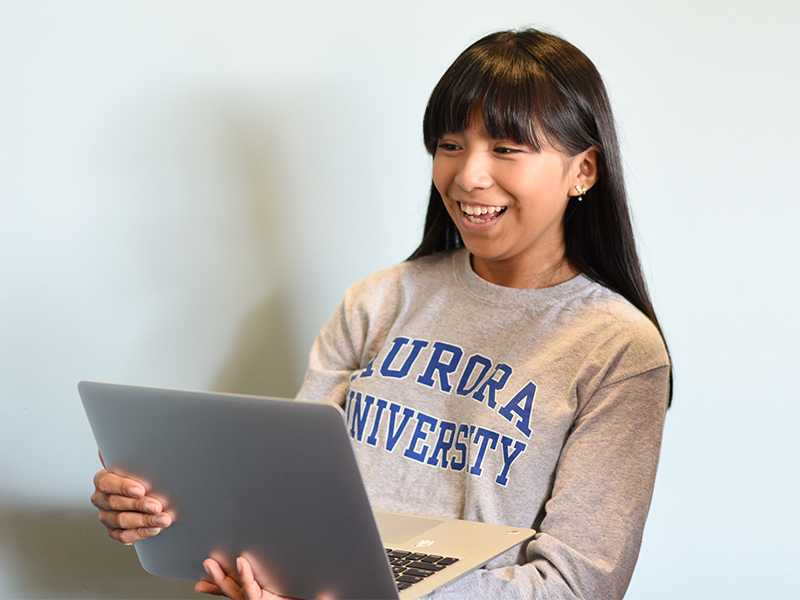 As the world copes with the COVID-19 pandemic, everything about daily life has been radically changed for the time being. And that includes education. Traditional college classes have moved online, and the hustle and bustle of campus life is on hiatus.
Learning remotely and completing your assignments online may seem a bit daunting to you. After all, we have all grown up with traditional classroom teaching. But, with some guidelines and best practices, you can study effectively and end up with a very successful semester.
Here are 10 tips to help you study online (when you were expecting to be in class):
Create a dedicated space. Don't worry if space is an issue in your home. All you need is a desk or a corner of a table to keep your laptop, notes, files, and other class materials. You also will need an electrical outlet nearby to keep your device charged while logged into a class. Establish this "office" in an area of your home that is quiet and free from distractions.


Be organized. Planning and organization are required. Set calendar reminders for yourself for assignment deadlines and other course activities. Course materials should be easily accessible when you need them. Store printed material in folders, and clearly label them. When you are done studying, organize your notes and other paperwork so you can easily find them next time.


Stay organized online. Bookmark websites that you use often in research, so that you don't have to search for them every time you need them. Online sites like Quizlet let you create flashcards and games to help you study.


Create a routine. Carve out specific times during the week to work on each course, and stick to that schedule. The most successful students are working on assignments and studying no fewer than four days each week. Create a daily check-in for email and announcements from professors and instructors. Developing this routine for each day you study will give you a greater sense of control over your work and deadlines.


Take breaks. Try to have a set time each day for lunch and maybe a brisk walk or quick workout. Return to work right afterward. Take another break later in the day, and opt for a healthy snack during this time. These breaks will help keep you from being overwhelmed and will give you a chance to recharge your mental batteries.


Have the right technical tools. Do use all of the resources available to you for the class, such as multimedia presentations, links to other websites, articles, and videos. If you need additional software, many programs offer free downloads. In addition, make use of university support systems, such as the Phillips Library and Academic Support Center.


Read all assignment directions and rubrics. Directions from faculty may be different now than what you were used to in a traditional classroom. Make sure you review instructions from your professors and any new rubrics that they have established in their online format.


Stay connected with faculty. Contact your faculty member as soon as you have questions or concerns. They will understand that there is a learning curve with online instruction and will be available to guide you. Don't wait until the last minute if you are running into a problem.


Be up on deadlines. Make sure that you understand the late-work acceptance policy for each class. Working online doesn't mean that deadlines go away. However, if you feel like you can't make a particular deadline or may have trouble with an upcoming test, reach out to professors as soon as possible.


Establish a support system. Technology allows you to stay engaged with the other participants in the class through forums, email, Zoom, and chats. Use these tools to connect with fellow students, daily if possible. This will give you extra support if questions arise and help you keep in touch with your classmates.
Remember, stay safe. Practice social distancing. And, keep on learning!