Special Education Endorsement
Why study special education at Aurora University?
The need for educators in this field is growing rapidly. At Aurora University, you have a great option for advancing your career.
Director of Special Education Endorsement (Main Campus or Woodstock Center)
The program prepares individuals who hold a current Illinois administrative professional educator license for administrative roles in the special education field. Candidates seeking the endorsement must complete all coursework and pass the Director of Special Education Exam #180.
Program quick facts
Program length: 12 semester hours
Average class size: 15 students
Program type: Endorsement
Location Options: Main campus or Woodstock Center
Tuition: View current rates
Program structure
If you have a principal endorsement, you can pursue the Director of Special Education Endorsement.
The program allows you to continue working full-time.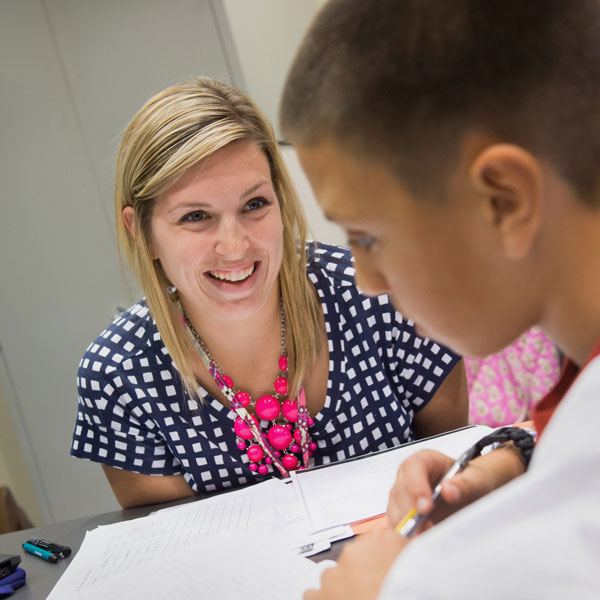 Experiential learning opportunities
Students gain real-world experience through the Aurora University Special Education Clinic. The endorsement program complements and enhances your daily work in the classroom.
Career opportunities
AU graduates teach in public schools and in therapeutic day schools for students with disabilities. More than 90 percent of students find work in the field immediately after graduation. Others use their newfound expertise to work in other fields, such as human resources.
Prepare for your future
Studying Special Education does more than teach you the skills you need for a successful career, it challenges you to see the world in a new way. Overall, these programs give you the insight and understanding to discover what matters and lead a more fulfilling life.