Spanish Students Translate 'The Global Language of Headwear' Exhibit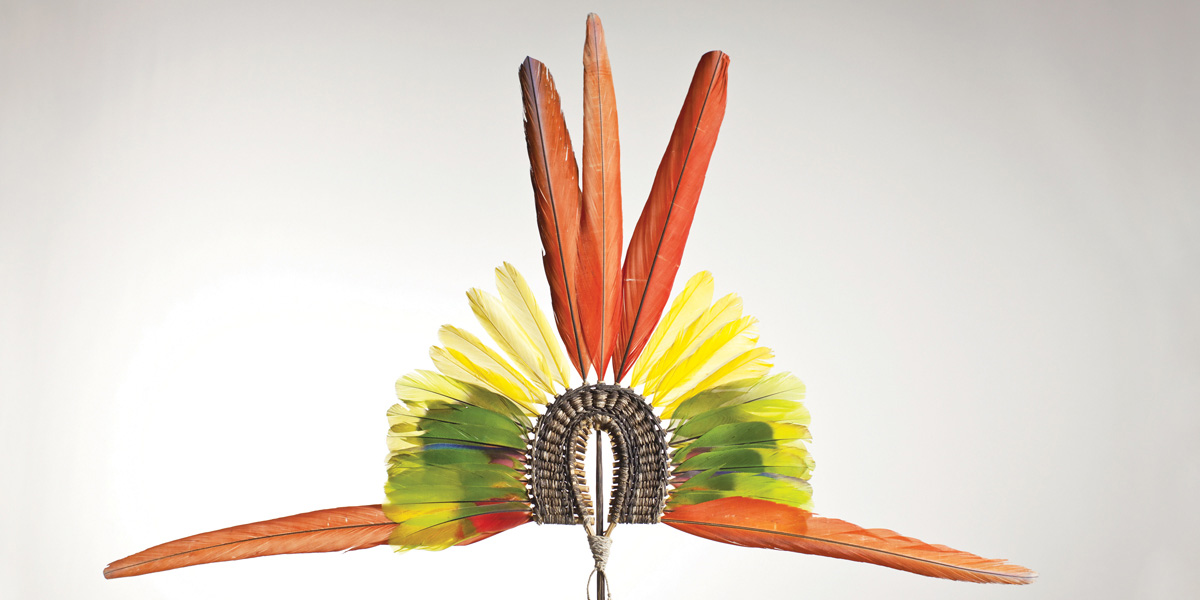 In a creative collaboration, Aurora University Spanish students translated into Spanish the didactics at the Schingoethe Center's latest exhibit, "The Global Language of Headwear: Cultural Identity, Rites of Passage, and Spirituality."
The traveling exhibition explores the vital role of ceremonial headwear throughout diverse cultural customs, beliefs, and rituals. It features 89 hats and headdresses from 43 countries and is a tribute to the stunning diversity of the world's cultures.
Students from Spanish professor Denise Hatcher's Language and Community Immersion class translated the interpretive texts for all of the objects, as well as the introductory text and the thematic wall labels.
"We want to make the Schingoethe Center more accessible to the community," said Natasha Ritsma, the museum's director. "We are working to keep language from being a barrier to people enjoying all the museum has to offer."
The exhibit was jointly organized by independent curator Stacey W. Miller and International Arts & Artists, a Washington, D.C.-based nonprofit. The exhibit closed in May, but a virtual tour is available on the Schingoethe Center website at aurora.edu/museum. The Spanish translations will accompany the traveling exhibit as it continues to other venues.