Historic Eckhart Hall Tower Restored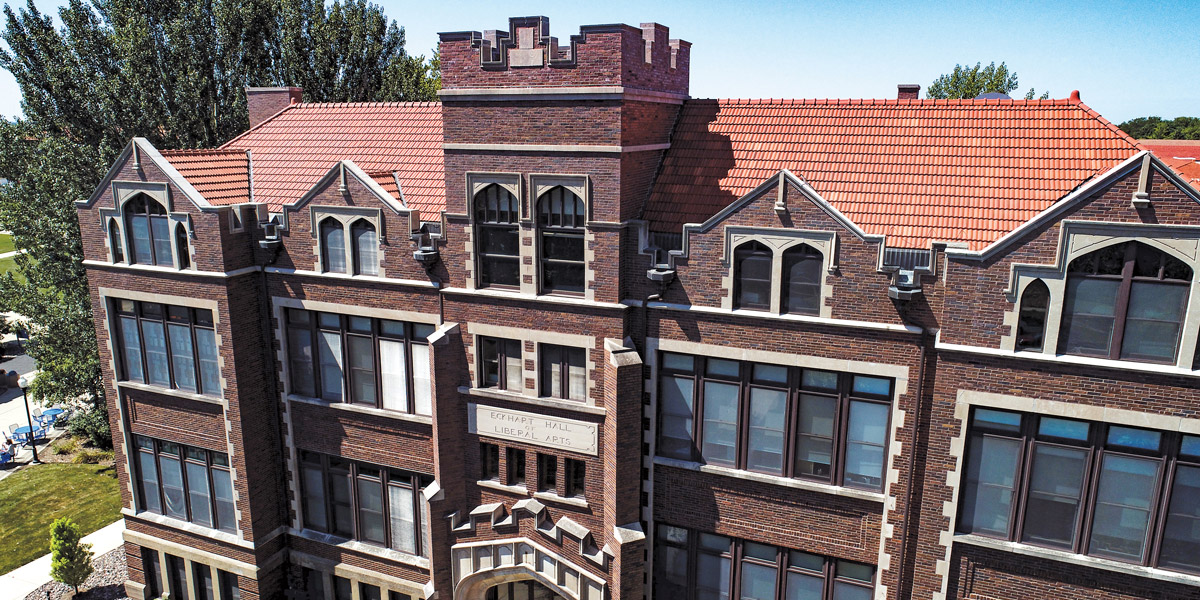 Eckhart Hall, the oldest building on the Aurora University campus, got a face-lift this summer. The brick parapet — the towerlike feature on the roof of the building — was damaged from years of wind, rain, and snow. The new and improved parapet was reconstructed to replicate the original tower that has reigned over the Quad for more than a century.
"We found bricks to match the texture and color of the original building," said Clint Rhodes, AU project manager. "It looks seamless."
The landmark building, which is on the National Register of Historic Places, served as the sole academic building when Aurora College (now AU) was opened in the spring of 1912. It was named after Charles Eckhart — an Advent Christian minister and owner of the Auburn Automobile Company of Indiana — who funded construction of the original building. Today, Eckhart Hall is home to AU administration offices. It also houses the campus's carillon, whose bells' chimes can be heard at the top of the hour across campus.