GWC Students Discover the Healing Power of Plants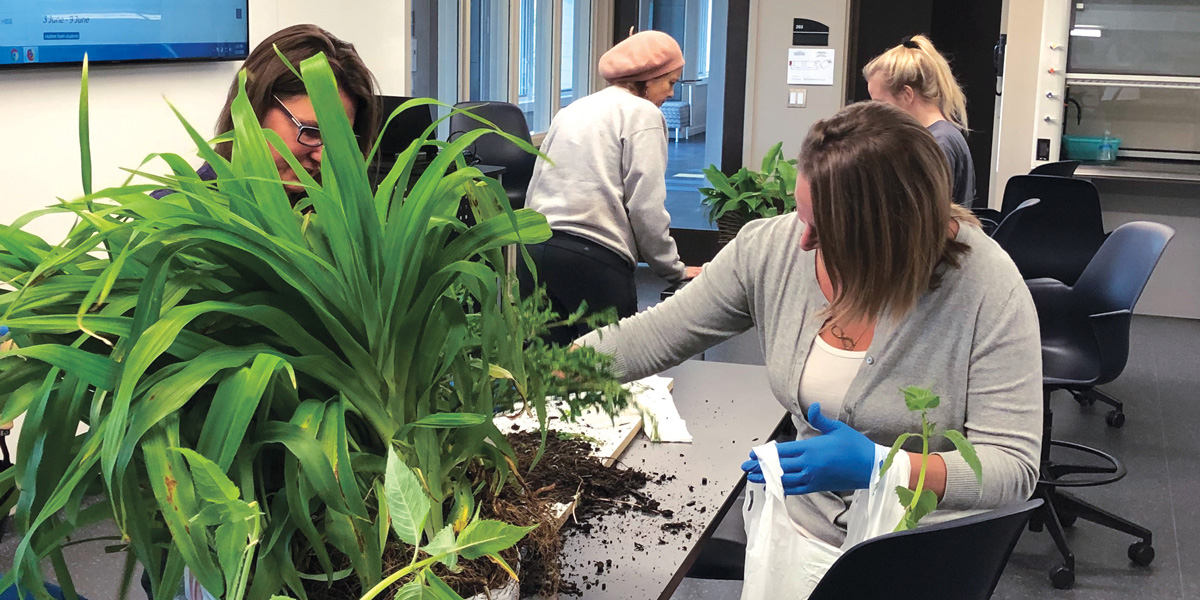 Poets, naturalists, and philosophers have long understood the restorative power of nature. Take a walk outside and "nature's peace will flow into you as sunshine flows into trees," said America's most famous naturalist, John Muir.
Two George Williams College professors have teamed up to create a course that teaches students how to design gardens that improve mental health.
Horticulture for a Healthy Life, held during the month of May, is a hands-on class that combines social work and environmental sustainability for students interested in the growing field of horticulture therapy. The class is the brainchild of Richard Boniak, associate professor of environmental and general science, assistant academic dean, and assistant chair of biology; and Joan Fedota, associate professor and assistant dean of social work.
The class combines the science and botany of garden design and maintenance with the well-researched therapeutic and healing aspects of gardening and simply being in nature.
Among the projects students have designed: a story-time garden for a children's library, a welcoming garden for a medical center, and a restorative garden for veterans suffering from post-traumatic stress disorder. One student envisioned a prison garden where incarcerated mothers and their visiting children could plant together. Another student applied for and received a grant to teach residents of a homeless shelter in Kenosha, Wisconsin, how to plant potted vegetables.
"This class gives students a picture of social work of the future," said Fedota. "Healing doesn't have to happen in an office. We can bring in the therapeutic pieces of nature."