Freshman class sets enrollment record at AU
September 25, 2023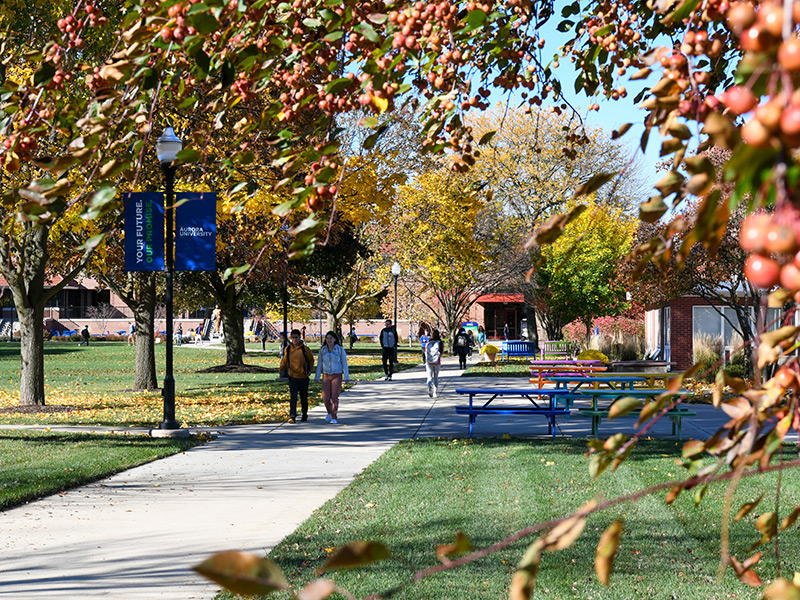 Aurora University welcomed 818 new first-year students this fall, a 22% increase from a year ago and the largest incoming class to set foot on the AU campus. In addition, 348 new transfer students joined the Spartan family, bringing the enrollment of new undergraduates in Aurora for the 2023–2024 academic year to 1,166.
The university's total enrollment of undergraduate, graduate, and AU Online students rose to 5,938. A record 700 students live on campus this year.
"We're excited to welcome so many new students to our campus," said AU President Susana Rivera-Mills. "The energy and drive all our students bring to the AU campus is inspiring. We are committed to making college accessible and affordable to a diverse student body."
The incoming students come from 30 states. About 46% self-identify as Hispanic/Latino, 37% as White/Non-Hispanic, 6% as Black/African American, and 3% as Asian.
The surge in enrollment in part reflects AU's efforts to extend a broader geographical reach.
"We intentionally broadened our marketing two years ago to include all of northeastern Illinois to increase awareness and visibility across the greater Chicagoland area," explained Deborah Maue, senior vice president for enrollment and marketing. "The growth in new student enrollment indicates we are seeing the fruits of that now."