How to land an internship by talking to people you know
April 05, 2023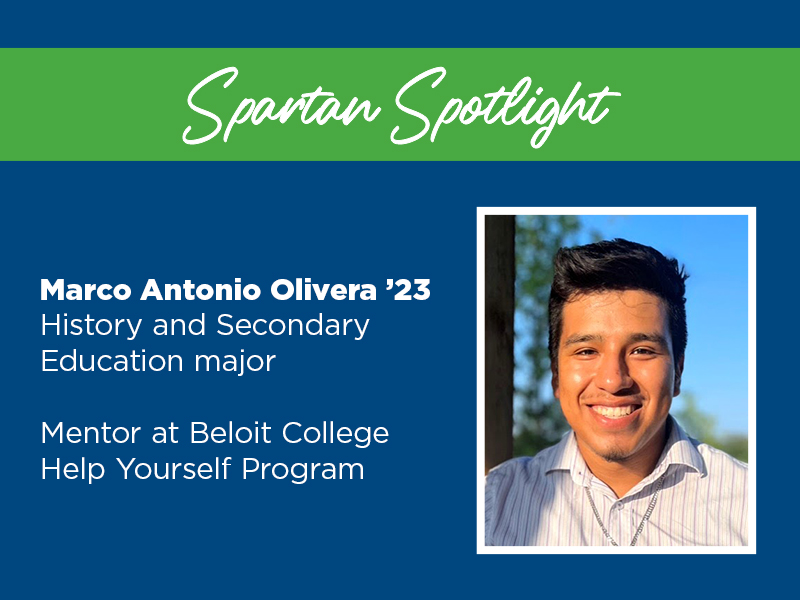 Olivera returned to his hometown to serve as a mentor in Beloit College's Help Yourself Program, which helps prepare low-income, first-generation minority students go to college.
How did you secure your internship?
I learned about my internship opportunity because I participated in the program while I was a student at Beloit Memorial High School and maintained a good connection with the director. I'm very grateful for the experiences I had in the program and the lessons I learned through my internship. Sometimes it's not about what you know, but who you know.
What was your key takeaway from your experience?
I learned that I prefer to work with middle-school-aged students. I enjoyed working with all of the students in the program, but found myself to be more drawn to work with middle schoolers. They have a unique, energetic, and curious persona that I did not see as much with high schoolers.
Any advice for students looking for an internship?
Use your resources! Network! Talk to people around you about your concerns and interests! AU has many resources available for connecting you to a local internship for your benefit. Field work is the best way to try out a career and see what you may be passionate about.  
Spartan Spotlight focuses on the accomplishments of AU students and alumni. Read about the others here.