Discover new career paths with an internship
March 17, 2023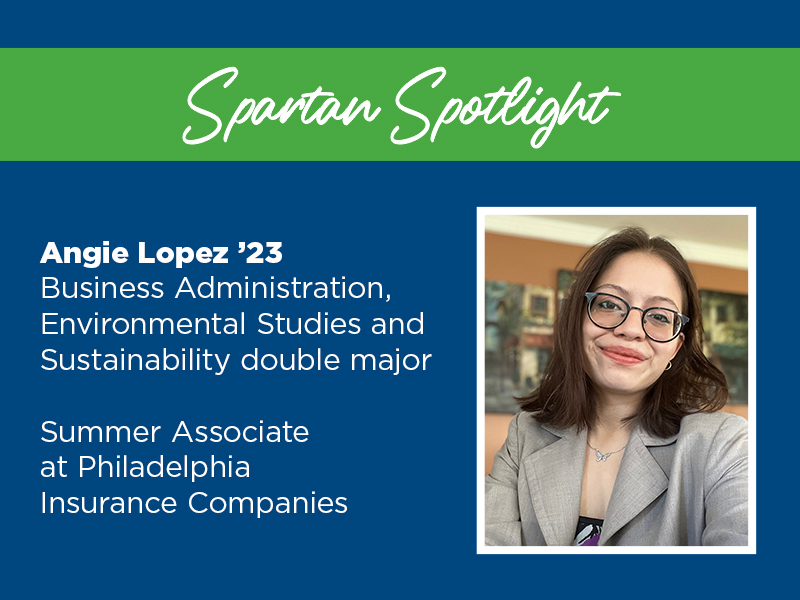 While interning for the environmental underwriting team at Philadelphia Insurance Companies, Lopez was exposed to new career possibilities and gained a better understanding of what she can do with her majors.
How did your internship help you discover career possibilities for your major?
My internship helped me see that there are a wide variety of opportunities available for environmentalists. When I declared my majors, I knew there was so much potential for the fields of environment and business, but I always felt like I wasn't 100% sure of what that meant. I wanted to know what I could do with the majors that I'm working towards.
Getting to intern in a field that I didn't know was available to me made me so much more curious about other career paths for environmentalists. Interning allowed me to think critically not only about the work I was doing, but why I was doing it. The amount of growth and knowledge that I acquired during those three months still feels unbelievable today.
Any advice for students thinking about taking an internship?
Be curious and talk to people. Even if the role isn't for you, there is no long-term commitment, your network will expand, and you might even find a job or internship somewhere else through those connections. The internship helps you get your foot in the door. After that, it's all about what you make of it.
Spartan Spotlight focuses on the accomplishments of AU students and alumni. Read about the others here.