7 tips for college grads as job market makes a comeback
By Teri Tomaszkiewicz | May 27, 2021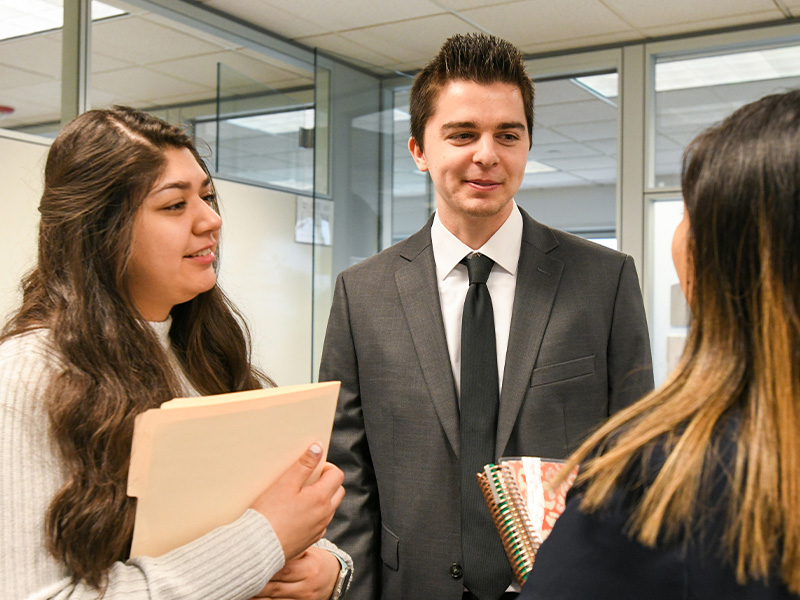 The job market for the class of 2021 has rebounded from the pandemic slump putting new graduates in a strong position to launch their careers. Job postings have increased dramatically this spring compared to a year ago when COVID-19 gripped the nation and hiring ground to a standstill.
Still, securing a position requires a new approach as COVID-19 has significantly changed the employment landscape. The following tips will help you navigate the post-pandemic workplace as you look for your first job.
Plenty of positions available



According to Indeed.com, current job postings reached pre-pandemic levels earlier this year. Handshake indicates March 2021 job postings are up 81% over March 2020.

Increased competition requires your 'A game'



In addition to 2021 graduates looking for their first post-college job, 2020 graduates are doing the same as many of them postponed entering the job market during onset of the pandemic last year. There are more job postings, but also more competition. Stay sharp and keep focused.

Rethink your view of work



The traditional interview process, work schedule, work location, and orientation changed dramatically during the pandemic. Some changes are here to stay. Be flexible. You might not have an office, colleagues, or a commute.

Virtual is here to stay



The virtual interview is not going away. Zoom and other platforms made interviewing more convenient and less expensive for employers. Be ready to interview and to work in a virtual world.

Have a plan B



Your dream job may have changed during the pandemic, or even might no longer exist. New jobs were created during the past year, too. Be open to new options.

Clean up your social media



Nothing stops a job candidate from advancing like a negative social media presence. Time to go professional — with your pictures, your posts, and your comments.

Networking remains in fashion



Not every job opportunity is advertised. Expand your network and let friends, family, neighbors, and classmates know your interests and availability.
We are here to assist you as you transition from campus to career. Remember, nothing can take away from your dreams or passions. For more help with your job search, contact Career Services at career@aurora.edu or 800-377-2782.
Teri Tomaszkiewicz is vice president for alumni relations at Aurora University.