How do you write a cover letter?
By Matthew Kneller | February 26, 2020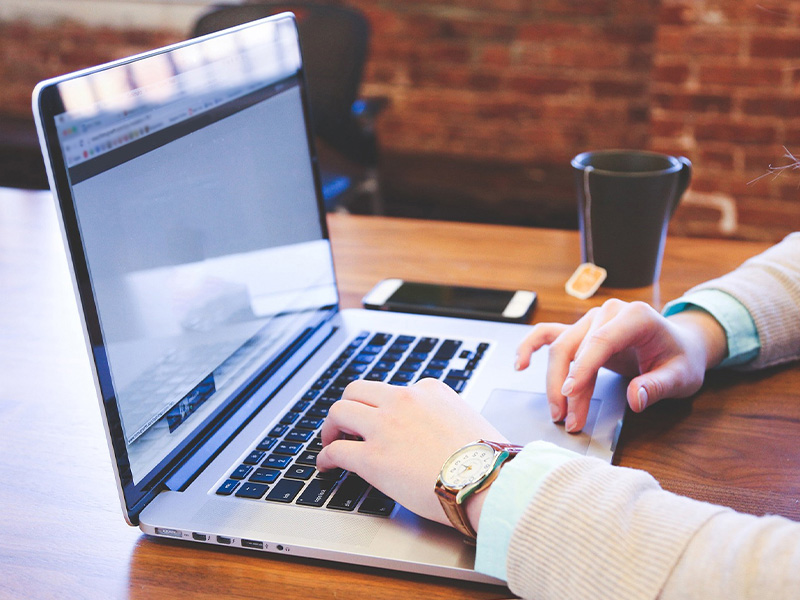 A good cover letter is difficult to write. That is why many job applicants skip it or turn it into a vague, cookie-cutter form letter. This is a bad idea. You can make your job application leap to the front of the line if you master the art of writing the cover letter.
The cover letter is one of the most important components of a job application, second perhaps only to the resume. While your resume demonstrates that you can do the job by describing your skills, qualifications, and experience, the cover letter offers an evidence-based argument for why you are right for the job. It allows you to tell a more intentional narrative about your career and goals. And it demonstrates that you want this particular job—that you aren't just sending out your resume to any organization with a job opening without any forethought. The cover letter also demonstrates something a resume cannot. It shows that you can write.
Here are a few common questions and some recommendations.
Do I really have to write it? Many job postings do not specifically request a cover letter, and it is true that a recruiter or hiring specialist at a large company who receives hundreds of applications may not have time to read your cover letter. If the job posting calls for a cover letter, however, you need to do it. If the posting is unclear, you should probably still do it. Cover letters are particularly critical when applying to small- to medium-sized organizations or for leadership positions. In these cases, there are fewer numbers of applicants, and your potential employer will be reviewing your materials much more closely.
How long should it be? One full page with three or four well-developed paragraphs will usually be enough. Do not go any longer than two pages for an entry-level position. You may be expected to write a lengthier statement for higher-level leadership positions. Certain fields or positions may also substitute other profession-specific documents. If that is the case, get advice from someone in that profession.
Can't I just use a template? No. You miss an opportunity if you use a form letter. Do not write a generic cover letter. Each cover letter should be tailored to the specific job you are applying for (as should your resume, for that matter). While an easy route is to find an example online and swap in your own information, you will end up with a better product if you write in your own voice. If you use a template, it is likely that your letter will look almost exactly like all of the other people who found the same template online. Your goal is to distinguish yourself as a candidate for the job.
What should I write about? You are writing an essay with the central argument that you are the right person for the job. Your resume contains much of the evidence you will use to support your argument. The rest of the evidence will come from describing your personal strengths, skills, qualities, interests, and values—and how they connect to the work. You can also lift descriptive language from the job listing to emphasize that you have the skills and experience that the employer is seeking. Be specific and clear with simple, natural language. Don't use unsubstantiated clichés such as: "I am a people person" or "Teamwork is my middle name."
How should I organize it? There is no perfect formula, as every job and field is different. Again, some advice from someone in the field will be invaluable.
Here is one possible approach to a cover letter:
Introduce yourself in the first paragraph. Indicate clearly which position you are applying for and offer a "thesis" as to why you are the right person for the job.
Develop your thesis in the second paragraph. Give a few examples of what you can do, supported by specific evidence from your resume. Connect these to specific expectations of the position.
Next, describe why you chose to apply for this particular position at this particular company. Speak to your personal interests and values and how they align.
Reiterate your thesis one more time and communicate your enthusiasm and confidence.
In closing provide your contact information and invite the employer to reach out to you at any time. Thank them for their time and consideration.
Should someone else proofread it? Yes. You need to carefully proofread your letter and have someone with writing experience read it as well. Do not make any errors, or your letter may do more harm than good. The letter itself speaks to your attention to detail and shows how seriously you are taking your application. AU advisors at the Center for Student Success are a great resource for helping you write and proofread you cover letter. There are drop-in centers across campus.
How does a cover letter help me in the interview? The process of writing the cover letter is one of the best ways to prepare for an interview. It helps you organize your thoughts and build confidence. It gives you answers to most of the questions you will be asked in the interview. Remember that the cover letter is one piece of the larger set of materials and interactions that will be used in the hiring process. All of these different components should work together to demonstrate your skills and competency.
Matthew Kneller is director of general education and associate professor of communication at Aurora University.