Spartan baseball scores new home field
September 26, 2019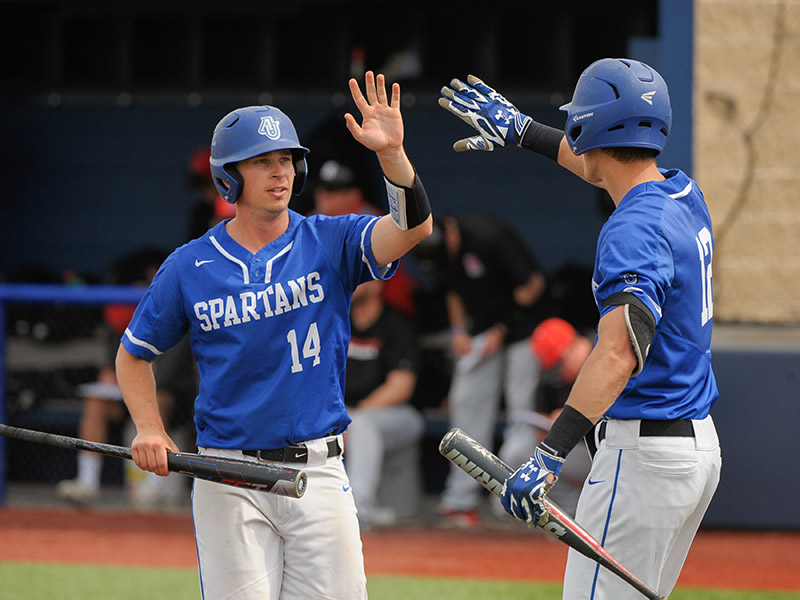 Aurora University and the Fox Valley Park District have reached an agreement that will provide a new home field for Spartan baseball. The field is located approximately 4 miles west of campus in the park district's impressive Stuart Sports Complex. The existing field will include a synthetic turf infield and will be used exclusively by AU.
"We reached this point because of the exceptional support for AU Baseball by the governing boards of AU and the FVPD," said Jim Hamad, athletic director. "It is remarkable to see this collaboration result in a top facility in the Aurora area that will serve as the home field for the program and be utilized by the community."
The Spartans finished their 2019 season as the Northern Athletics Collegiate Conference Tournament champions and made their 22nd appearance in the NCAA Division III Men's Baseball Championship. They finished the season with a 35-11 overall record and 18-4 in the NACC. Head coach Adam Stevens is in his sixth season at the helm of the Spartans with a record of 138-81 during his time at AU.
"We are very excited about the opportunity to play close to campus on what is going to be a top notch facility," said Adam Stevens, head baseball coach. "We are so grateful that AU and FVPD worked together to make this happen. Our players are very excited. We have high expectations in our program and are looking forward to this spring"
The new field will be named after Jim Schmid, who was the Spartans head baseball coach from 1983 to 1992. Schmid earned a long list of accolades for his contributions at AU: He was inducted into the Aurora University Athletics Hall of Fame with the class of 2004 baseball team, received the Athletic Lifetime Achievement Award, and also won several Coach-of-the-Year awards.
"Over the past few years AU Baseball has been nationally competitive. Now that we have our own field, the future of the program is even brighter," said Jim Hamad. "The fact that it will be named in honor of legendary coach Jim Schmid just makes it even more exciting for everyone involved."
For Spartan sports news, click here.