The power of one
May 29, 2019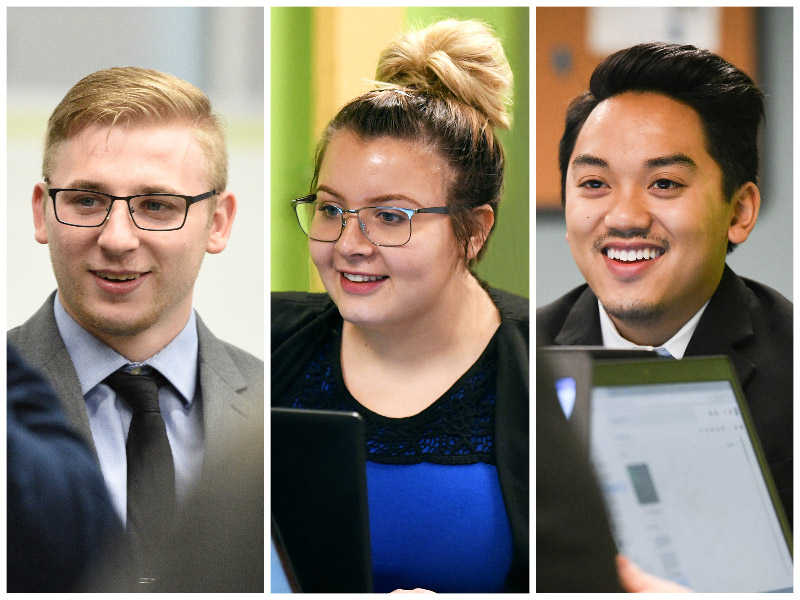 Earning a college degree — whether undergraduate or graduate — is to be celebrated. Earning a new type of degree is truly special. For 32 Aurora University students, that moment of pride happened earlier this spring.
That's because they were among the first to have pursued the university's new Plus One programs. These allow students to dramatically expand their career opportunities by fusing undergraduate and graduate curricula. In just five years, students earn both a bachelor's degree and a master's degree. This past summer, the first of a planned suite of Plus One programs launched, in Business Administration and in Public Administration.
Students attend class Monday through Thursday "while participating in highly structured professional development activities designed to prepare them for the successful launch of their careers upon graduation," said Toby Arquette, dean of the Dunham School of Business and Public Policy. Activities have included attending conferences of the Chicago Foundation for Women and the Illinois Municipal League.
The demanding, fast-paced curriculum prepares students to be competitive in securing their first job postgraduation.
Rebecca Einhaus earned her MPA in spring 2019 through the Plus One program and considers the program to be excellent career preparation. She believes that "if we can successfully manage completing a one-year master's program, we can succeed in any career. This program forces us to develop our time management, organization, and teamwork skills, all of which are essential."
Einhaus — who earned her undergraduate degree at AU — chose the Plus One program over other master's programs also because of its price and timeline. "It was the only MPA option that would allow me to finish in a year at a reasonable price," she said. "Most other universities expect it to take two to three years for more than double the price."
Fellow MPA student Ashley Werner adds that the program has greatly improved her ability to market herself. It has also provided her with a close-knit cohort that has made her experience in the Plus One program all the more enjoyable. "I am happy that I was able to be a part of this milestone for AU," she said.