Professor Sarah Radtke selected for national leadership development program
April 25, 2019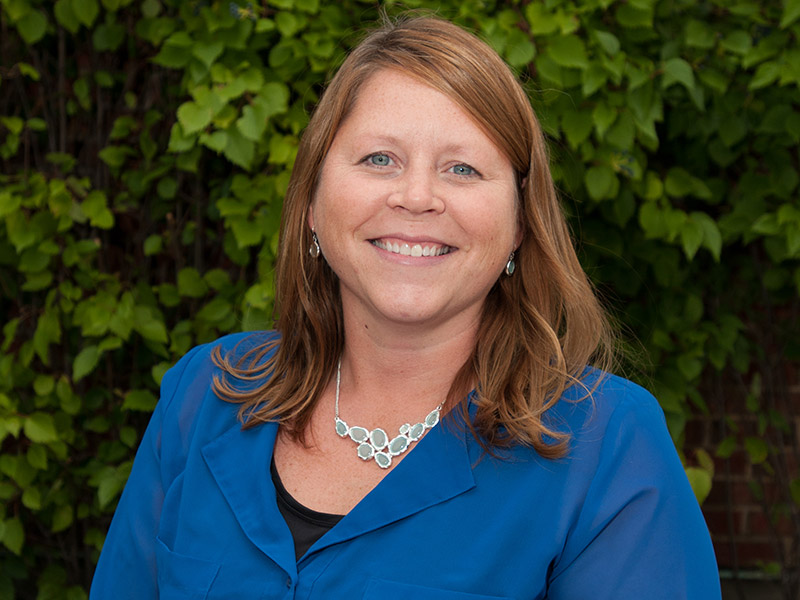 Sarah Radtke, Professor and Chair of Athletic Training, is one of 41 administrators in higher education nationwide selected by the Council of Independent Colleges (CIC) to participate in the 2019–2020 Senior Leadership Academy.
Individuals chosen for the yearlong program have been identified by their institutions as having the potential for more senior leadership positions in independent colleges or universities. Radtke will participate in the SLA's opening seminar in Baltimore, Md., Nov. 1–3, 2019, and a closing seminar in Washington, DC, June 21–23, 2020. She also will undertake a mentoring program, work with experts, participate in webinars, and engage in a series of readings and case studies during the academic year.
"Competition for the available places in the program was intense, and the review committee found the nomination materials to be most impressive," said Richard Ekman, CIC President. "They and I believe that Sarah has the potential for highly effective leadership in a position of senior responsibility on campus."
"Sarah is a gifted leader who commands the respect of Aurora University's many stakeholder groups," said Rebecca L. Sherrick, President of Aurora University. "Her open mind, outstanding work ethic, commitment to fairness and equity, winning sense of humor and dedication to learning portend a very promising future in higher education."
Radtke has been on faculty at Aurora University since 2001. She earned both an EdD in adult and higher education and an MsEd in exercise physiology from Northern Illinois University. She received a bachelor's degree in athletic training and health promotion/wellness from the University of Wisconsin-Stevens Point. Her areas of expertise include injury prevention and management, therapeutic interventions, and administrative practices. Radtke is a resident of the Village of Waterman, where she also serves as a board trustee.