Academics
Discover Opportunities.
No matter what you study at Aurora University, you'll learn more about yourself. That's because AU professors don't just teach in classrooms, they talk to you about establishing and realizing goals, and they help make sure you are on the right academic path. You'll think of them as your partners.
You'll learn from these professors in state-of-the-art labs, class settings that make discussions feel relaxed and open, and impressive facilities dedicated to academics, athletics, and the arts. You'll attend special events that expose you to new ideas. You'll benefit from activities that focus on leadership and service.
AU has been helping students do this for 125 years. Because at AU, students come first.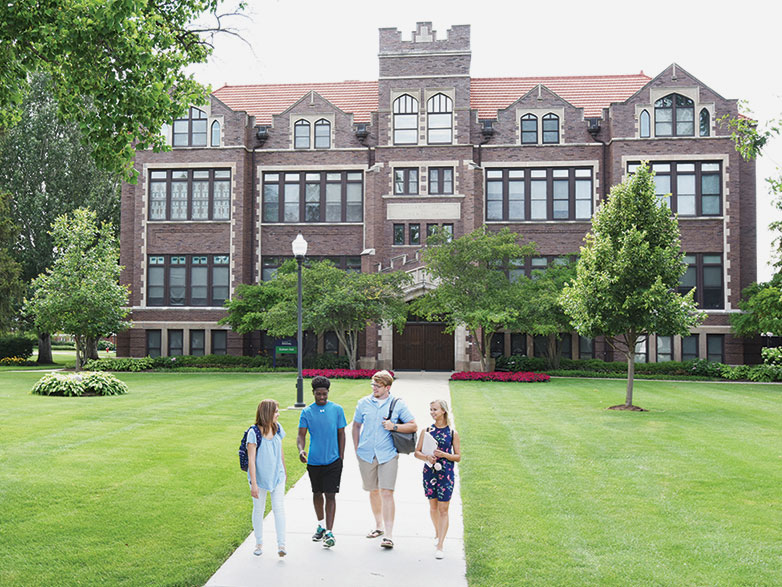 Fast Facts
18:1
Student-Faculty Ratio
126
full-time faculty members