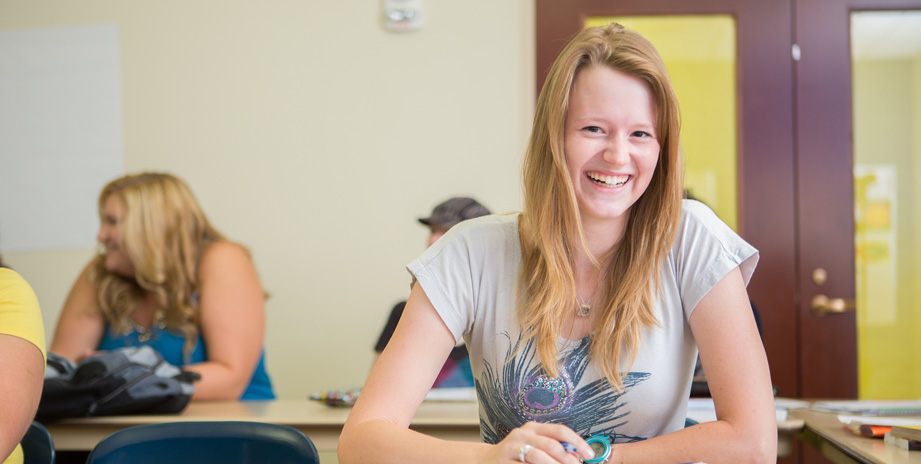 The Bachelor of Arts and Bachelor of Science in Finance programs at AU prepare you for a career in financial management through coursework in accounting, economics, management, marketing, information science and finance. Elective courses will provide you with in-depth study of corporate finance, investments, portfolio management, financial markets and personal financial management. And, you'll gain essential practical experience both in your courses and through your professional internship.
Program Overview
To earn an undergraduate degree in finance, you will complete at least 120 semester hours in general education and business courses.
The Bachelor of Arts in Finance major includes:
32 semester hours of business foundation courses
28 semester hours of required finance courses
Eight semester hours of selected courses
Professional internship, to be completed in the junior or senior year
Supporting coursework in communication, mathematics, sociology, psychology, writing and philosophy is strongly recommended.
The Bachelor of Science in Finance major includes:
All of the requirements of the bachelor of arts program
Eight additional semester hours in operational metrics and business analytics
The minor in finance includes:
20 semester hours of finance courses, including 12 semester hours of required courses and eight semester hours of finance electives.
Career Opportunities
AU will prepare you to begin a variety of careers in the financial management realm. Finance majors are generally among the most in-demand college majors, as well as among the highest paid for new graduates.