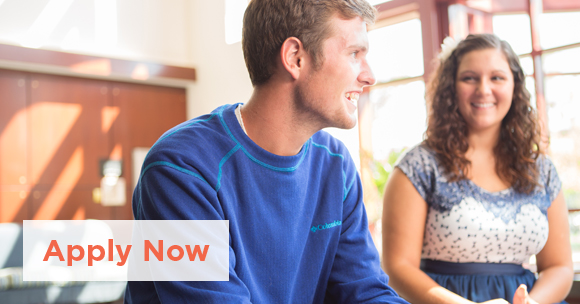 When you apply to AU, you will be creating an account that will allow you to view information through your MyAU page as you progress toward being an AU student.  The account requires a personal e-mail account that is unique to you.  If you share your e-mail or do not have an e-mail account, you will need to sign up for a free e-mail account through one of the many free e-mail providers on the internet such as Gmail or Yahoo.
Undergraduate Applications
Undergraduate applicants should make arrangements to have the following information submitted to complete their online application:
ACT or SAT scores (ACT College Code = 0950; SAT College Code = 1027); First-year and transfer students only.
Submit all official transcript(s) to:

Office of Admission and Financial Aid
Aurora University
347 S. Gladstone Ave.
Aurora, IL 60506

AU-ETranscripts@aurora.edu
Graduate/Doctoral Applications
Additional Application Options
Admission and Financial Aid
Eckhart Hall 201
347 S. Gladstone Ave.
Aurora, IL 60506
630-844-5533
800-742-5281
630-844-6191(fax)
admission@aurora.edu
Center for Adult & Graduate Studies
Eckhart Hall 105
347 S. Gladstone Ave.
Aurora, IL 60506
630-844-5294
800-742-5281
630-844-6854(fax)
AUadmission@aurora.edu