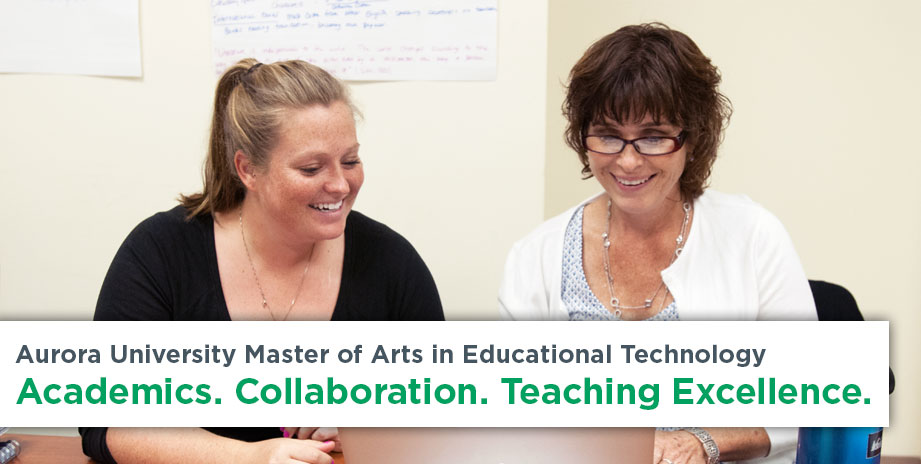 Cohorts are now forming in Aurora, Hillside, Joliet, Peoria, the LaSalle/Peru/Ottawa area and at the AU Woodstock Center.
Technology is used daily in the classroom. Have you felt a need to increase your technology skills or enhance your classroom objectives by using wikis, blogs, podcasting or photo/video production? This graduate program will provide experienced teachers with the necessary tools to develop educational media, explore technology assisted assessment, and manage and maintain district wide technology systems.
Classes are offered on the Aurora University campus, Aurora University Woodstock Center and at off-campus sites throughout the university's operation region in Illinois. The program is delivered collaboratively via a partnership between Aurora University and an individual school district or a consortium of small districts. Individual teachers are also invited to join one of the area cohorts.
Contact Amy Carzoli for program information and details at 815-337-6273 or acarzoli@aurora.edu.
Loading...