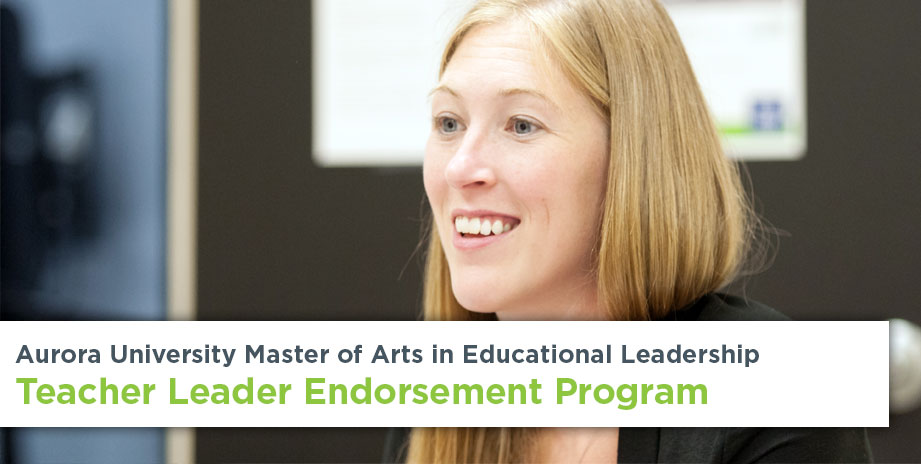 We are not currently accepting new applications for this program. Please contact the Center for Adult and Graduate Studies at 630-947-8955 for additional information.
Aurora University announces that the Illinois State Educator Preparation and Licensure Board (SEPLB) approved the 36-semester hour degree program in March 2013. The program is designed for those who wish to become instructional leaders.
The curriculum includes a 24-semester hour required endorsement core and a 12-semester hour block of courses that can be targeted toward each candidate's area of interest or career goals. Candidates will prepare for leadership positions, including department chair, grade-level leader, dean, curriculum specialist and athletic director.
Areas of emphasis can include:
Literacy/Reading Instruction
Educational Technology
ELL/Bilingual Methods and Strategies
Special Education
Curriculum Development and Evaluation
Organizational Leadership
Candidates who already hold a master's degree in education may opt to complete the 24-semester hour endorsement only.
Dr. Jocelyn Booth 
Executive Director,
School of Education 
Aurora University