Solidarity and Service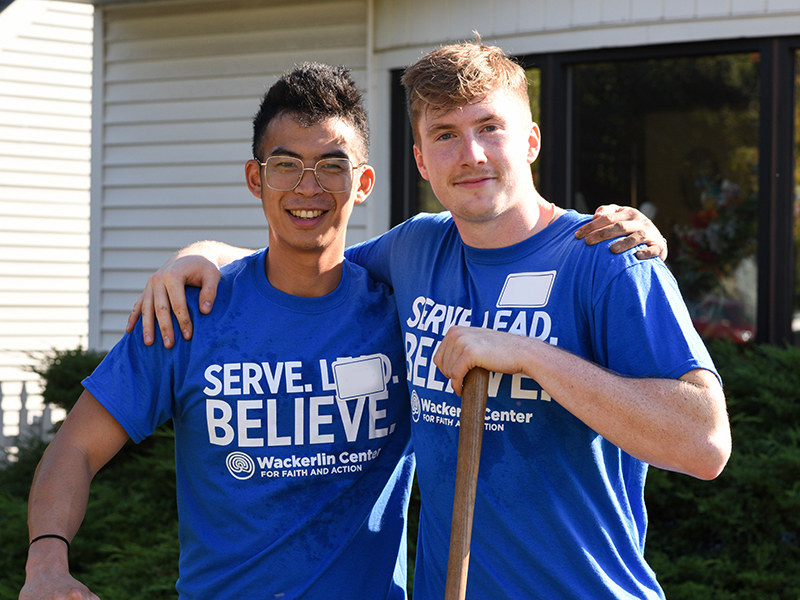 At the Wackerlin Center, we encourage students to engage the world as local and global citizens through acts of service and solidarity. Our approach to service learning is collaborative. We partner with social service agencies that advocate for society's most vulnerable by offering resources and working toward social transformation. Through these partnerships, students can deepen their understanding of systemic issues affecting individuals, families, communities, and the environment, as well as develop an understanding of how organizations are working toward social transformation.
We currently offer two forms of service learning opportunities for students: 
Volunteer Experiences
The Wackerlin Center partners with several local agencies to provide opportunities for students to give back to the surrounding AU community. Students and student groups interested in volunteering can fill out our interest form to be matched with possible experiences.
Social Impact Trips (Alternative Spring Break)
Students can serve with peers and staff during spring break through social impact trips. These week-long trips encourage students to learn about a social issue affecting a vulnerable population, animal life, or the environment through hands-on service.
Questions?
For more information, contact Justin West, executive director of the Wackerlin Center for Faith and Action/chief diversity officer, at 630-844-5142 or juwest@aurora.edu.