Libby's Place and Spartan Attic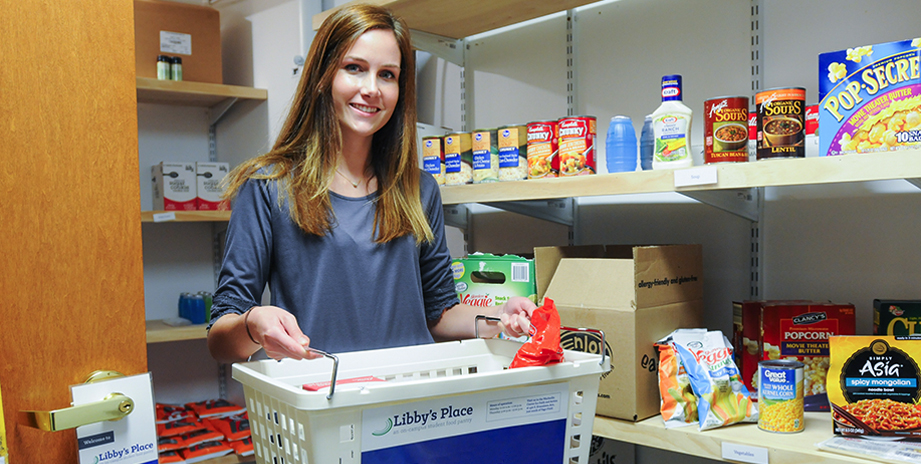 Libby's Place
Libby's Place is an on-campus food pantry available to Aurora University students. Located at the Wackerlin Center, the pantry is supported by students, faculty, and staff and assists those who are in need of food or toiletries.
Libby's Place continues to operate through the pandemic and is here to assist you throughout the school year. AU students can visit Libby's Place once per week. You can place your order online and pick it up curbside.
To order online, complete the shopping list here.
Libby's Place is open for curbside pickup:
Tuesday from noon–2 p.m.
Wednesday from 3–5 p.m.
Watch this video for more on Libby's Place:
Spartan Attic
To ensure that AU students have the appropriate professional attire required for interviews, internships, and work settings, the Wackerlin Center is home to Spartan Attic – a clothes closet with professional clothing and accessories for students.
If you have any questions about Libby's Place or Spartan Attic, contact University Chaplain Mark at mwoolfington@aurora.edu or call 630-844-6175.