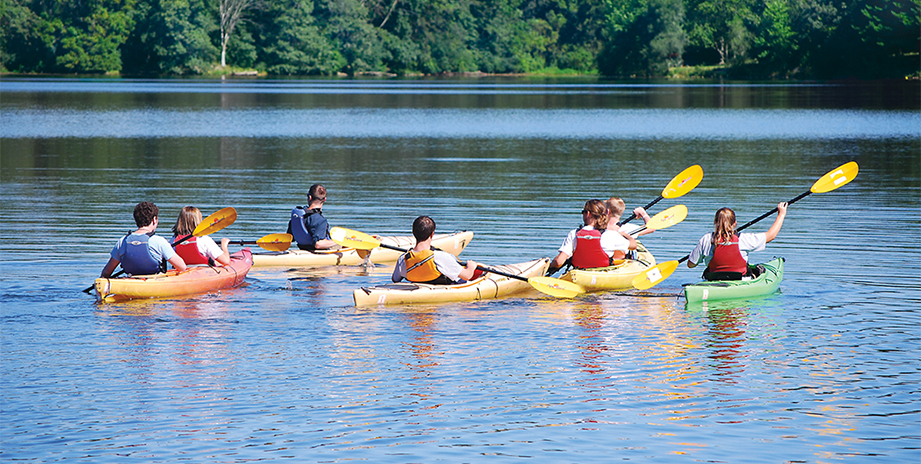 At the heart of leadership is the ability to recognize the needs of others around you and best work to serve those needs. The Wackerlin Center provides numerous programming based in the servant leadership principles of stewardship and character, as well as built around experiential learning platforms so that students are actively working at becoming decidedly-different leaders ready to shape the world.
LEAD Program
Aurora University's Leadership Education and Development (LEAD) program is an experiential leadership cohort designed to teach basic leadership principles to students through both co-curricular activities and teaching forums. Students in the LEAD program benefit from having an opportunity to explore their own leadership potential in a supportive environment, while being taught practical leadership skills outside the classroom experience – and then having the chance to teach these principles to peer students as well as high school students.
LEAD is comprised of two tiers:
TIER 1: Composed of freshmen and sophomore students who participate in a series of speaker workshops on topics such as leadership styles, power and authority, and moral leadership. Freshmen also participate in a leadership conference organized and led by the sophomore LEAD students.
TIER 2: Composed of juniors and senior students who continue building their own leadership skills, but focus primarily on organizing a leadership summit for local high school students on a specific leadership topic.
Each cohort is limited in space. Students interested in joining the LEAD program can apply by either contacting the program's director, Amir St. Clair, at 
astclair@aurora.edu
or clicking the following link to the
application
.
Leadership Studies Major
Committed to preparing strong and principled leaders, Aurora University offers an undergraduate program in Leadership Studies (LS), a multidisciplinary program with both a major and minor that includes coursework exposing students to potential careers in business and social services sectors, including a specific focus on nonprofit leadership, foreign service, and public policy. The focus of this program is on educating students for various service-oriented disciplines while preparing them for leadership positions in both local communities and globally.
Students enrolled in this major will choose between two concentrations:
Global Service
Students choosing Global Service will take courses focusing on intercultural competence and specific service work sectors, including health, education, and the environment. In partnership with the Peace Corps, students enrolled in this concentration have the opportunity to earn a Peace Corps Prep certificate after completing required coursework.
Nonprofit Leadership
Students choosing the Nonprofit Leadership concentration will take courses on nonprofit governance, strategic management, professional communication, and financial resource development. This concentration is appropriate for students seeking to apply for external certification as a Nonprofit Professional (CNP), as conferred by the Nonprofit Leadership Alliance.
For more information, click here.