Belonging and Flourishing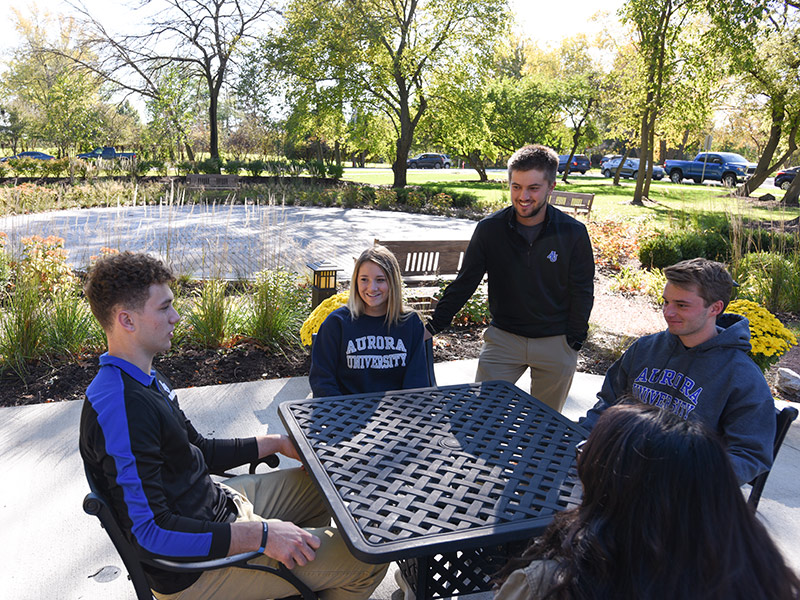 At the Wackerlin Center, we are committed to helping students develop into campus leaders. Our goal is to create an environment in which every individual at AU feels an authentic sense of belonging and empowerment. As part of this ongoing work, we offer the following initiatives and programs to support students, staff, and faculty.
Libby's Place is an on-campus food pantry available to students who are in need of food or toiletries.
The Office of Black Student Initiatives supports the experiences of Black students by promoting academic excellence through mentorship and advising, creating programming that promotes cultural awareness, and offering trainings that develop campus cultural competency.
The Office of Latino/a Student Initiatives provides students with educational, social, and leadership opportunities. These opportunities promote self-awareness, celebrate the Latino/a experience, and help students develop individual success plans and connect to resources on and off campus.
Cultural Exchange
Sponsored by the Office of Black Student Initiatives and Office of Latino/a Student Initiatives, Cultural Exchange is a monthly diversity discussion series in which AU students, faculty, and staff engage in conversations about identity and culture. All are invited to participate in these monthly gatherings. 
Spartan Summit
The Spartan Summit creates an opportunity for students to discover how their values align with their career trajectory and life's purpose through breakout sessions, workshops, and guest speakers. The annual event aims to expand students' network of support and assist with achieving academic and professional aspirations.
Safe Zone Training: Gender and Sexuality
The Wackerlin Center is a safe space where resources are provided to support and strengthen alliances with AU's LGBTQ+ community members. To promote inclusivity and belonging, the Wackerlin Center staff participates in annual Safe Zone Trainings, which are also available to interested students, faculty, and staff across campus.
Spiritual and Religious Pluralism
Faith, Religion, and Spirituality (values and convictions) have a significant role in how many in our AU community orient our journeys, make meaning in the world, and find purpose in life. Whatever the pathway may be for individuals, we attempt to make space for reflection, meditation, and prayer at the Wackerlin Center and the Chaplain's Office. If you would like to speak to a religious advisor of your faith tradition, please contact Justin West at juwest@aurora.edu. If you would like to inquire about Lowry Chapel, AU's campus chapel, please contact Mark Woolfington, university chaplain, at mwoolfington@aurora.edu. 
Holistic Wellness
In partnership with AU's Wellness Center and the Chaplain's Office, we assist in promoting holistic wellness (emotional, mental, physical, and spiritual) on campus by promoting resources, hosting workshops and retreats, and engaging in conversations. 
Questions?
For more information, contact Justin West, executive director of the Wackerlin Center for Faith and Action/chief diversity officer, at 630-844-5142 or juwest@aurora.edu.