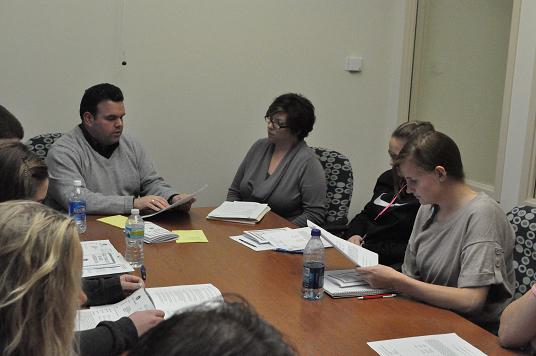 Welcome to the Office of Judicial Affairs web site.
Through the disciplinary hearing process, our office works to address alleged violations of the Code of Conduct in support of the mission and core values of Aurora University.  Students interacting with Disciplinary Hearing Officers will find that they are treated with individual courtesy and respect.  While we make decisions as quickly as reasonable, we always ensure that we take the time to gather all possible information, consider all options, and make decisions that are consistent and fair.
All Aurora University students are expected to adhere to the standards of behavior detailed on this web page.  It is important for students to realize that they are held accountable for their behavior and that consequences exist if they choose not to abide by University policies and procedures.