Are you going to class?
Are you going to practice?
Heading out to the cafeteria?
Thinking about going to work?
The answer should be NO!!
The Centers for Disease Control (CDC) recommends that you stay home and keep away from others until your temperature is under 100 degrees Fahrenheit for 24 hours without the use of fever reducing medications like acetaminophen or ibuprofen (e.g. Tylenol, Motrin, Advil Aleve)
For more recommendations on how to protect yourself and others from getting and spreading germs visit the CDC webpage designed specifically for students at institutions of higher education.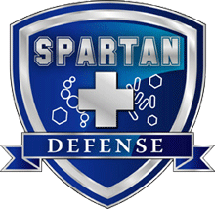 Things to consider:
You need to check your temperature every 4 hours to know whether you have a fever.
While some physicians may recommend against treating a fever (as it is seen as your body's natural way to eradicate germs), untreated fevers can lead to dehydration and uncomfortable body aches and potentially prolonged recovery.
If you do not have a thermometer,
stop by the Wellness Center to obtain a free disposable one!