Sundays @ 7
Sundays @ 7 Career Conversations with Alumni is a virtual series where students have the opportunity to engage in a conversation about careers, gain insights into the graduate school application process, and build their professional networks. The program features 45-minute conversations that are offered live via Zoom at 7 p.m. on Sunday evenings.
If you are an AU alumna or alumnus interested in assisting with Sundays @ 7, please email alumni@aurora.edu.
Spring 2023
Click on the dates below to register for upcoming conversations.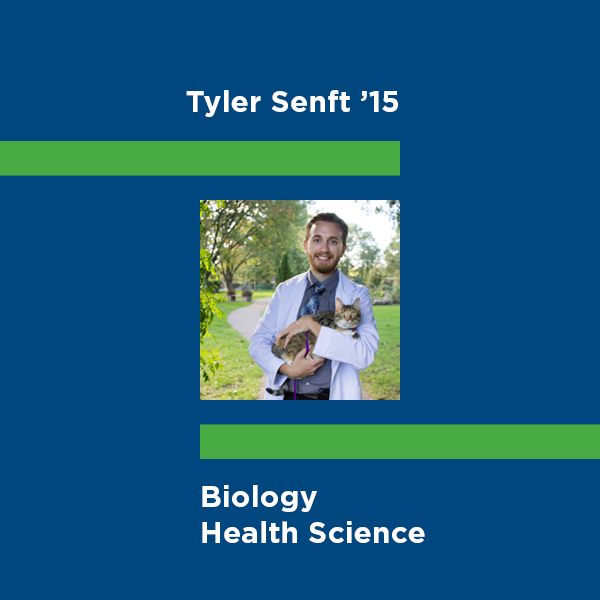 Veterinary Medical Officer, USDA
Senft earned his Doctorate in Veterinary Medicine and his Master's in Public Health degrees from the University of Missouri. He began his career working as a supervisory public health veterinarian with the U.S. Department of Agriculture Food Safety and Inspection Service. He now serves as a veterinary medical officer with the USDA Animal and Plant Health Inspection Service, where he is responsible for both providing program guidance on and performing animal disease diagnosis, control, and eradication. As an AU student, Senft was a member of AUSA, the LEAD Program, and the Honors Program.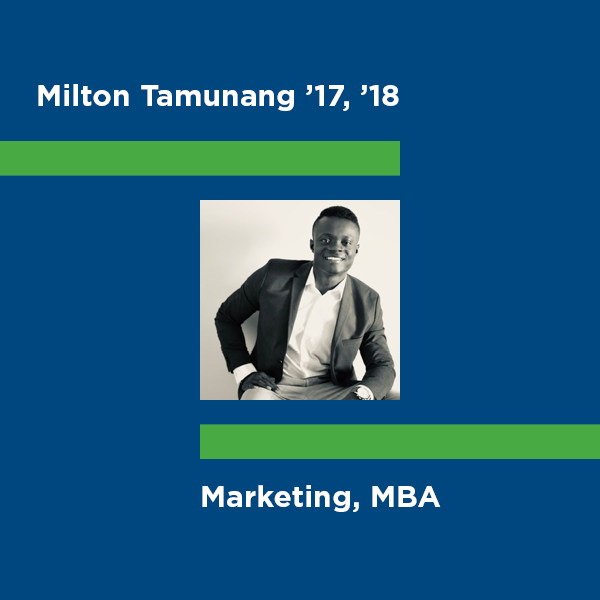 Associate Marketing Manager, Medline Industries
Former Spartan soccer player, peer advisor, and Dunham Scholar, Tamunang oversees the commercialization of medical products on the retail side of Medline, a premier supplier of medical supplies for hospitals and retailers throughout the country. Prior to joining Medline, Tamunang held positions as a digital marketing manager and brand manager for a national household products company.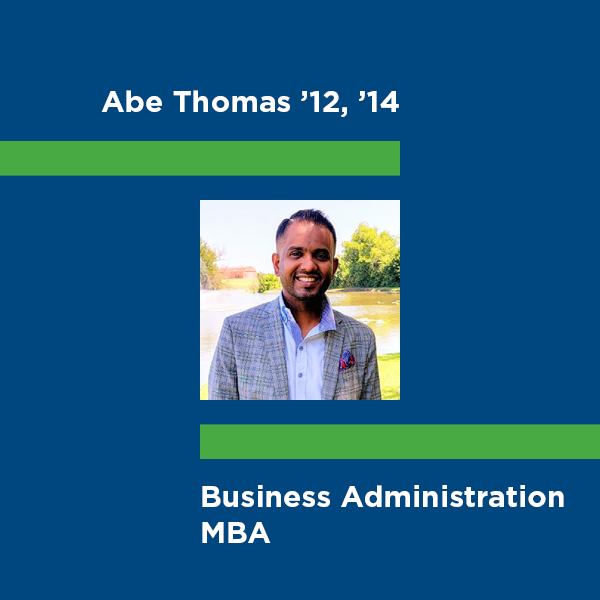 North America HR SSC Operations Manager, Samsung Electronics America
Thomas began his career with State Farm after a successful on-campus interview when he was a student. After 10 years of working with the company in various roles, he was recruited by Samsung to serve as the manager for North America human resource operations. He has keen insight into organization budgets, implementing new HR policies, improving employee relations, and recruiting, which includes having an awareness of the qualities employers look for in both new hires and in making promotions.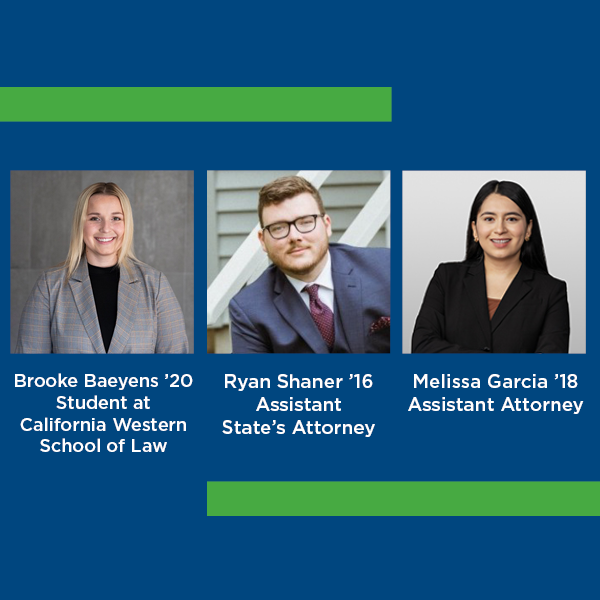 Law School Panel
Demystifying Law School
Brooke Baeyens '20, Criminal Justice and Political Science, Third-year Student at California Western School of Law
Ryan Shaner '16, History and Political Science, Chicago-Kent College of Law '21 JD, Assistant State Attorney, Stephenson County, Illinois
Melissa Garcia '18, Political Science and Spanish, Chicago-Kent College of Law '21 JD, Assistant Attorney, Clark Hill PLC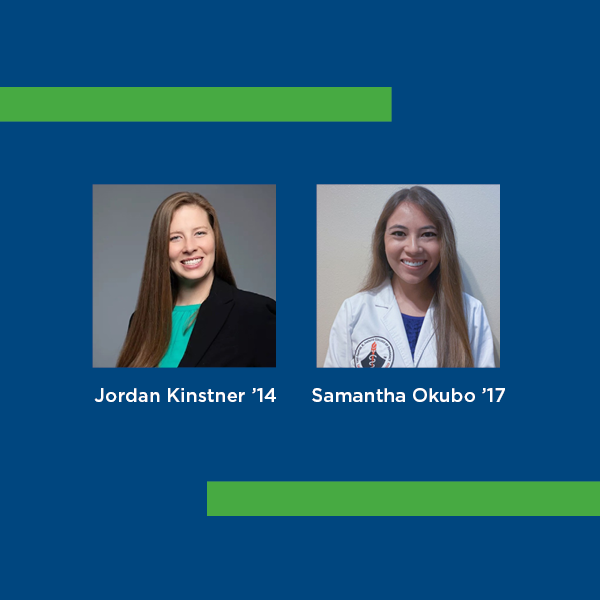 Professional Medical School Panel
Jordan Kinstner '14, Athletic Training, Midwestern University '18, Physician Assistant
Samantha Okubo '17, Biology, University of Hawaii at Hilo - Daniel K. Inouye College of Pharmacy, Pharmacist

Law Enforcement Officer, Village of Glen Ellyn
Former AU football player and member of the spirit band, Saitta credits AU faculty for starting him on the road to a successful law enforcement career. Before beginning the testing, interviewing, and training process for law enforcement, Saitta considered applying to law school. His more than six years as an officer have taught him the importance of effective communication skills and teamwork.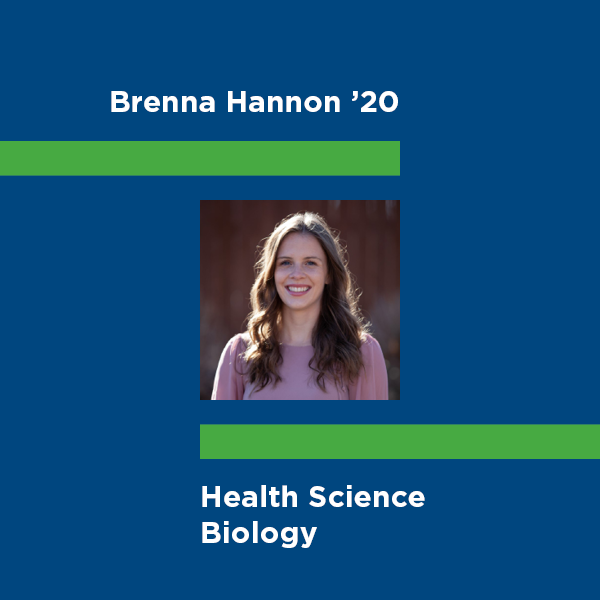 Clinical Laboratory Associate II - Laboratory Technician, BillionToOne
Hannon, who was a member of the Spartan women's hockey team and a resident assistant, thought she would follow a pre-med track as an AU student. Instead, she developed a love of research through her AU courses. Now, as a clinical lab technician, Hannon is involved in noninvasive prenatal and oncology testing. BillionToOne's advanced technology and professional opportunities have launched Hannon's career, and she is exploring further educational opportunities in genetic counseling.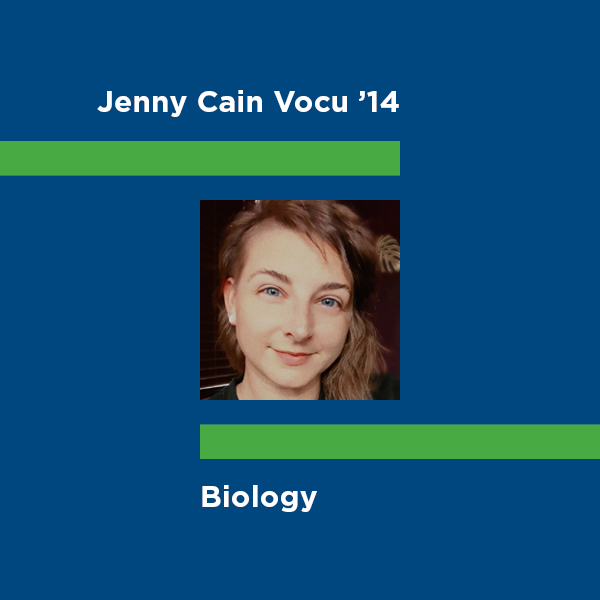 Deputy Coroner, Will County Coroner's Office
After graduating from AU, Cain Vocu explored her interest in biology through professional and volunteer positions, including as a data-wildlife technician with the Forest Preserve District of Will County and through a microbiology role for a meat production company. Now, as a deputy coroner, she combines her investigative spirit with her love of science. In addition to her AU degree, she holds an Associate's Degree in Criminal Justice.

Communications Specialist at Walt Disney World
While Schienost was not sure what she wanted "to be" when she grew up, she did know she wanted to work at Disney World, the "happiest place on earth." During her junior year, she spent five months interning as a Convention Guide through the Disney College Program in Florida. This experience helped solidify her career goals. Now, as a communications specialist, she is responsible for brand and reputation management for Magic Kingdom Park. As a student, she was a member of the activities programming board and the pep band.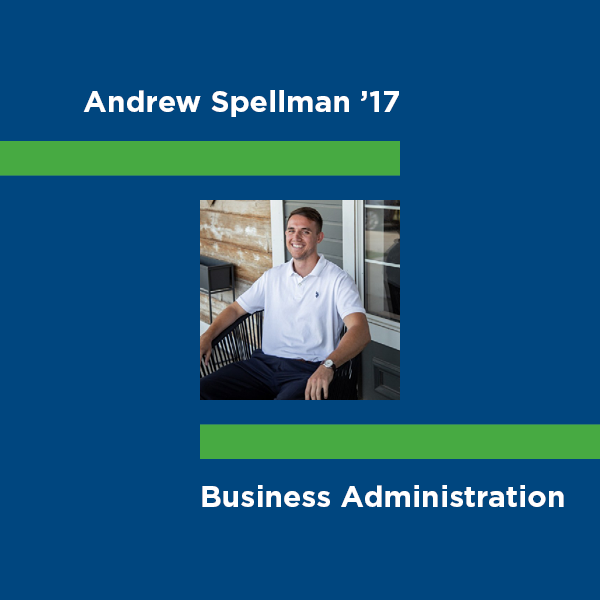 Senior Program Manager, Lime
Spellman, who began his business career as a supply chain analyst, now works at the largest shared electric vehicle company in the world, which runs electric scooters, electric bikes, and electric mopeds in various cities across the globe.