Career Resources
The Center for Student Success can help you in every stage of your career exploration and job search. We will meet you where you are, supporting you as you progress throughout your career.
In addition to providing assistance with Career Advising, Resumes and Cover Letters, Interviews, and Jobs, the Center for Student Success provides the following services:
Personal statement development – Who are you, what do you do, and where do you add value to a company or organization? You will use this statement on your resume, when networking, and so on.
Online networking – Make sure your online presence is professional and represents your best self. If you don't already have a presence on LinkedIn, consider creating one.
Professional headshots – Get free, professional headshots to use for networking and professional purposes.
Professional calling card – Get your free "calling cards" that you can give to networking contacts. The information will include your name, major, and contact information. Consider them your "pre" business cards. Each student can receive 25 free.
"Spartan interviews"
Handshake
Handshake is an interactive platform that allows students to search for jobs and internships, as well as connect with employers within the Handshake community.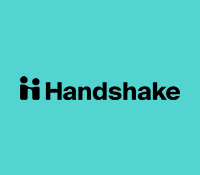 Resources
For more information, or to schedule an appointment with the Center for Student Success, call 630-844-6870 or email studentsuccess@aurora.edu.