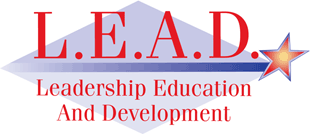 The Leadership Education And Development (L.E.A.D) certificate program at Aurora University seeks to develop the leadership knowledge and skills of students. It combines principles from both social change and servant theories of leadership. Some of these principles include a commitment to the growth of people, building a community, and stewardship while developing and examining leadership from an individual perspective as well as learning about group dynamics and processes.
The program is comprised of four sequential tiers. Each tier is a year-long program consisting of mandatory workshops and engagement or leadership in service oriented programs. Certificates are awarded after completion of each tier. The tiers include:
Applications (click here for application) for Emerging Leaders are due to Kris Johnson (Eckhart Hall #310C) by October 31st of that school year.
Contact Kris Johnson, Director of Student Leadership, at 630-844-5624 or
kjohnson@aurora.edu
if you have any questions.